Comms Franchises
Comms Franchises: Explore starting a comms franchise and provide business and domestic clients with cutting edge technology products. Comms franchises include some exciting new franchises but also some firmly established comms franchise oppportunities. Find a Comms Business Opportunity here, and start your own successful comms franchise.
Latest Comms Franchise News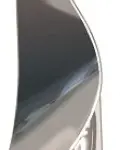 The Silver Award goes to Agency Express
21st November 2013
Agency Express are pleased to announce their achievement as both a finalist and the winner of the Silver award in the 2013 Negotiator...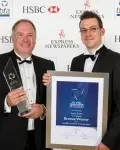 Agency Express brings home the Bronze Award in the national bfa HSBC Franchisor of the Year Awards.
10th July 2013
Agency Express is pleased to announce their recent achievement of finalists and winner of the Bronze award in the bfa HSBC franchisor of...
Latest Comms Case Studies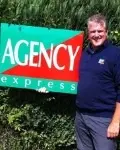 Introducing Martin Shuker from Agency Express Lancaster
29th January 2013
Martin Shuker talks about starting his Agency Express business in Lancaster and how the business is growing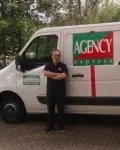 Danny James became Agency Express' youngest franchisee.
31st August 2012
Venturing in to the world of franchising at the early age of 21 Danny James became Agency Express' youngest franchisee.
Links & Resources
Newsletter
Comms Franchise - Top Pick
Agency Express
Agency Express Franchise is the UK's largest national 'For Sale' board estate agency sign franchise
•
View Franchise Profile
•
Add To Franchise List
Comms Franchise Opportunities
my franchise
franchise search
franchise type
Top ten franchise business types:

Explore all franchise types...
franchise category
Top ten franchise categories:

Explore all franchise categories...