Mobile Refreshments Franchises are amongst some of the most popular and fastest growing business sectors as the trend for 'healthy fast food' creates a high demand for products like smoothies and fruit or vegetable juices.
The growth of recent new brands like Innocent Smoothies has led to a dramatic increase in the range of smoothie, fruit and juice products on our shelves, and this creates further demand for retail opportunities in this sector, using proven business models that lend themselves well to becoming franchised concepts.
Mobile Refreshments franchises can occasionally be premises-based cafe style operations as part of an agreement with a retailer, however as you would expect, most offer a mobile retail unit, or a mobile van option for utilising events where high footfall and high product demand mean a mobile unit is well worth investing in.
Explore Mobile Refreshments franchises below.
Latest Mobile Refreshments Franchise News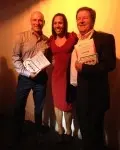 Cafe2U celebrates its 'best year ever' in national BSA accreditation awards
16th October 2013
Cafe2U have received national accreditation levels for sixteen of its mobile coffee outlets in the Beverage Standards Awards, 2013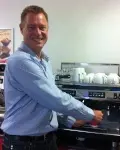 Cafe2U welcomes new Franchise Development Manager South East
2nd May 2013
Cafe2U is excited to welcome Kevin Pegrum as their new Franchise development manager. Kevin has been awarded the first area developer...
Latest Mobile Refreshments Case Studies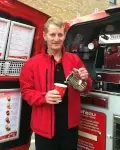 Gary North is delivering a different kind of cargo with Cafe2U
5th April 2013
Cafe2U is proud to announce a further addition to their UK network. Gary North has successfully completed his initial training and has now...
Links & Resources
Newsletter