VanFranchise.co.uk offers Mobile van-based plumbing services franchises and plumbing business opportunities. A traditional van based business, the plumber can react fast to clients in need of emergency services, with bright branded vehicles making plumbing franchises stand out against stand alone competitors, with a national brand.
Explore Plumbing Services Franchises on VanFranchise.co.uk, and start you own plumbing business. Plumbing Services franchises and business opportunities recruiting now are shown here.
Latest Plumbing Services Case Studies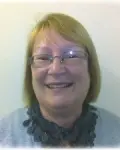 Introducing Susan Clowe from The 50plus Organisation in Bucks/ Thames Valley
3rd December 2013
Susan Clowe is The 50plus Organisation operator for the Bucks/ Thames Valley area and her background could not be more different from what...
Links & Resources
Newsletter