Organic Produce Franchises
Organic Produce franchises covering organic foods franchises and organic produce delivery franchises and organic produce food and delivery business opportunities. Explore UK Organic produce food franchises and organic product franchise opportunities.
With an ever growing concern and focus on environment preservation, organic produce has become increasingly popular. This in-turn has generated some fantastic franchise opportunities focussing on organic food products such as Riverford Organics, offering a fantastic delivery franchise model.
Explore a range of fantastic organic produce franchise opportunities below.
Latest Organic Produce Franchise News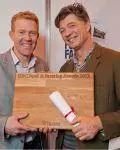 Riverford Founder Guy Watson named BBC Farmer of the Year
21st December 2012
Guy Watson, founder of Riverford, the UKís leading organic food delivery franchise has been named Farmer of the Year at the BBCís Food and...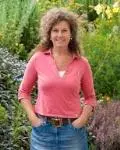 WAY TO GROW! - Riverford Organic sales up as supermarket sales fall
26th October 2012
Riverford Organic, the UKís leading organic food delivery franchise has seen pre-tax profits more than double in the year to April
Latest Organic Produce Case Studies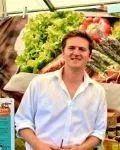 Charlie Bush throws in the trowel for a business on a plate
24th January 2013
Charlie Bush tried to start his own organic veg box delivery business, not realising that he had set himself a relentless and unforgiving...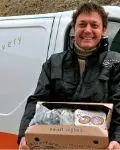 Paul Jardine, a Riverford case study - 'Itís all about the Mooli'
21st December 2012
Paul Jardine talks about why he invested in Riverford, why itís not all about the money, and why he wants to be known as North Londonís...
Links & Resources
Newsletter
Organic Produce Franchise - Top Pick

Riverford Organic
Riverford Organic Franchise - Organic Food Franchise: the UKís leading organic produce delivery company
•
View Franchise Profile
•
Add To Franchise List
Organic Produce Franchise Opportunities
my franchise
franchise search
franchise type
Top ten franchise business types:

Explore all franchise types...
franchise category
Top ten franchise categories:

Explore all franchise categories...