Van-based Sales Franchises
Van-based Sales Franchises and Marketing Business Opportunities offer a range of exciting mobile sales services to business and domestic clients where they can buy your goods on their doorstep, an excellent competitive advantage. You'll have a business that everyone soon recognises!
Latest Van-based Sales Franchise News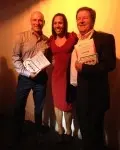 Cafe2U celebrates its 'best year ever' in national BSA accreditation awards
16th October 2013
Cafe2U have received national accreditation levels for sixteen of its mobile coffee outlets in the Beverage Standards Awards, 2013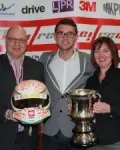 Revive!ís 'young pretender' seizes outright BTCC victory
14th October 2013
Independent driver Andrew Jordan, sponsored by cosmetic vehicle repair specialist Revive!, claimed the 2013 British Touring Car...
Latest Van-based Sales Case Studies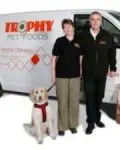 Introducing Jane and Adrian Wilkinson from Trophy Pet Foods in Doncaster
2nd December 2013
Jane and Adrain Wilkinson tell us in their own words about their Trophy Pet Foods business in Doncaster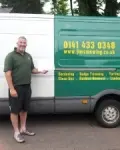 Rugby Coach, Boyd Carswell, gives Jim's Mowing a try
26th November 2013
Read below to find out why Boyd Carswell decided on Jim's Mowing and about his now established business in Glasgow
Links & Resources
Newsletter
Van-based Sales Franchise - Top Pick

Maid2Clean
Maid2Clean Franchise - The UKís fastest growing management franchise in the domestic cleaning industry
•
View Franchise Profile
•
Add To Franchise List
Van-based Sales Franchise Opportunities
my franchise
franchise search
franchise type
Top ten franchise business types:

Explore all franchise types...
franchise category
Top ten franchise categories:

Explore all franchise categories...