Domestic Services Franchises
Domestic Services franchises incorporate a range of franchised businesses providing products and services to UK homes and households. Domestic Services franchises cover everything in the home and the garden - from drain clearance to lawn care and handyman services to specialist products like custom fitted blinds or kitchen worktops.
Domestic Services franchises offer essential household services, and many domestic service franchises would consider themeslves to be recession proof.
Explore Domestic Services franchises such as Dream Doors, Just Shutters, CarpetKare and MOT2U here and request further information about these provem profitable domestic service franchise business opportunities.
Latest Domestic Services Franchise News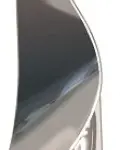 The Silver Award goes to Agency Express
21st November 2013
Agency Express are pleased to announce their achievement as both a finalist and the winner of the Silver award in the 2013 Negotiator...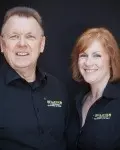 Wilkins Chimney Sweep finalist in Best Franchise Awards!
20th November 2013
Wilkins Chimney Sweep has been announced as a finalist in the 'Best Growing Franchise' category at The 2013 Best Franchise Awards
Latest Domestic Services Case Studies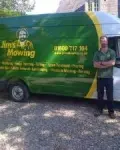 Kristian Livingston strikes Gold with Jimís Mowing!
10th December 2013
Kristian Livingston talks, below, about his Jim's Mowing business in Monmouth, Wales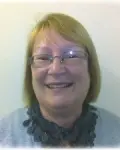 Introducing Susan Clowe from The 50plus Organisation in Bucks/ Thames Valley
3rd December 2013
Susan Clowe is The 50plus Organisation operator for the Bucks/ Thames Valley area and her background could not be more different from what...
Links & Resources
Newsletter
Domestic Services Franchise - Top Pick

Countrywide Signs
Countrywide Signs Franchise: Management or Single Operator franchise working with Estate Agents to manage their sign boards
•
View Franchise Profile
•
Add To Franchise List
Domestic Services Franchise Opportunities
my franchise
franchise search
franchise type
Top ten franchise business types:

Explore all franchise types...
franchise category
Top ten franchise categories:

Explore all franchise categories...