D.I.Y Franchises
D.I.Y Franchises capture a wide range of franchise opportunities, from management franchises in the property renovations sector that cover retail and multiple van based operatives to D.I.Y franchises where the franchisee takes a hands-on role in delivering home improvements services to customers.
Since there is much variety in D.I.Y franchise opportunities in the UK market, take time to explore each of the opportunities shown below, as while some may involve skilles trades where a skill is a prerequisite for the franchise, usually training in the required skills is provided to new franchisees. Business management skills may be the key requirement in other D.I.Y franchises such as the CarpetKare franchise opportunity, as shown below too.
Latest D.I.Y Franchise News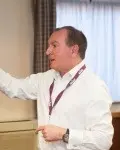 Wilkins Chimney Sweep teams up with Home Instead Senior Care
23rd April 2013
Wilkins Chimney Sweep has recently teamed up with Home Instead Senior Care, who specialise in providing at-home care for the elderly, to...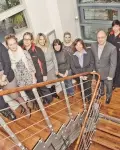 Car repair specialist Revive! accelerates growth
26th March 2013
Revive! is expanding into new office space to accommodate its growing team following a surge in new growth and landmark national contracts.
Latest D.I.Y Case Studies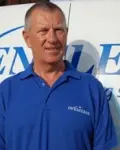 Introducing Ian Morley from Ovenclean
13th May 2013
Ian Morley talks to us about starting his Ovenclean business and about how his business has grown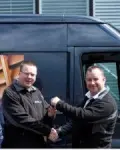 Martin Burge, Shuttercraft - "Every Window is An Opportunity"
13th May 2013
The latest Shuttercraft business owner, Martin Burge, who has based his business in Bristol, is already experiencing strong success.
Links & Resources
Newsletter
D.I.Y Franchise - Top Pick

Autosmart
Autosmart Franchise - This automotive franchise is the UK's largest manufacturer and supplier of professional vehicle cleaning products to the trade
•
View Franchise Profile
•
Add To Franchise List
D.I.Y Franchise Opportunities
my franchise
franchise search
franchise type
Top ten franchise business types:

Explore all franchise types...
franchise category
Top ten franchise categories:

Explore all franchise categories...