InXpress Franchise
InXpress Is A Business That Runs Itself
30th August 2016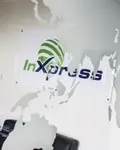 Wish you could earn money while you're on holiday? Many people look to escape the 9-5 routine and working in an office day after day. Business ownership can offer a welcome relief but many business owners find that they have to work even harder because the business is reliant on them. However, this is not the case with InXpress!

InXpress offers a flexible and scalable business opportunity that can be run to match the individual goals and dreams of the franchisee. The beauty of an InXpress franchise is that it does not directly rely on the owner to be there for it to make money. Plus, the business can be run from anywhere in the world where there is an internet connection. So even if you don't leave it to the staff, you can still complete the work and enjoy time away!

InXpress is one of the world's largest franchisors of worldwide express parcel delivery and transportation services. They are the number one reseller of express courier services offering solutions for internal and domestic express services. Franchisees offer express, freight and mail services through world-class carriers that customers know and trust. InXpress gives those with business or management experience the chance to develop their existing skillsets to build scalable and flexible businesses with high earning potential.
Neil Hatt Birmingham South Franchisee, explains:
"With this business, the income is residual which was something that really attracted me to it. You can build the business however you want to and to suit your own lifestyle. I have been able to take on a few sales reps and so they do the work that brings in the income and I focus on building the business. It also means that I am able to fully enjoy the benefits of being a business owner. Before my young son came along, my business had got to a point where my wife and I had so much freedom. We were having 6 to 7 holidays a year and going to the Caribbean and Africa and we could do what we wanted!"

An InXpress franchise can be run from home or an office space and you do not need space to store vans or parcels. With low overheads, you have the advantage of being able to grow your business in any way that you wish. InXpress franchises are scalable which means that, as you develop your business, you can begin to hire sales people. Alternatively, you can hire a sales team from day one. Our number one franchisee has made a successful business with just four employees, a customer service person and a field sales representative.
Ben Kirby, Franchise Sales Director, adds:
"The flexible nature of InXpress means that our franchisees are able to enjoy the benefits of their own hard work. Many of them find that the business gets to a point where it can be left to staff for a week or two while they go on holiday, compared to other business owners who often struggle to leave their businesses for even a day because they have built the business up around themselves. The beauty of our business is that there is a model to be followed and so staff can be trained so that our franchisees have more time to focus on building their businesses and, of course, taking time out to relax!"
You can get more information about the InXpress franchise opportunity by clicking below to request your FREE franchise information pack

InXpress Franchise News