Workshop Franchise Opportunities
VanFranchise.co.uk offers Workshop Franchises and Business Opportunities - Van-based businesses that operate from a workshop used to store vehicles and stock. Workshop franchises are typically retail franchises, providing products direct to customers whether business or domestic. Explore Workshop Franchise Opportunity options here.
Latest Workshop Franchise News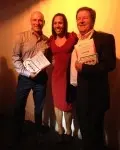 Cafe2U celebrates its 'best year ever' in national BSA accreditation awards
16th October 2013
Cafe2U have received national accreditation levels for sixteen of its mobile coffee outlets in the Beverage Standards Awards, 2013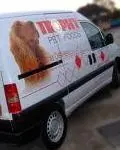 Trophy Pet Foods are delighted to announce three new franchisees
20th September 2013
Trophy Pet Foods would like to welcome new franchisees that have joined in recent months or are joining over the next few months
Latest Workshop Case Studies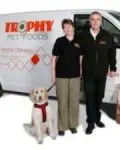 Introducing Jane and Adrian Wilkinson from Trophy Pet Foods in Doncaster
2nd December 2013
Jane and Adrain Wilkinson tell us in their own words about their Trophy Pet Foods business in Doncaster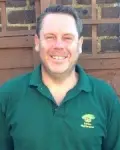 Choosing the right team - John's gardening business with Ed's Garden Maintenance in Hemel Hempstead and surrounding area
25th November 2013
John tells us in his own words why he chose Ed's Garden Maintenance
Links & Resources
Newsletter
Workshop Franchise - Top Pick

Autosmart
Autosmart Franchise - This automotive franchise is the UK's largest manufacturer and supplier of professional vehicle cleaning products to the trade
•
View Franchise Profile
•
Add To Franchise List
Workshop Franchise Opportunities
my franchise
franchise search
franchise type
Top ten franchise business types:

Explore all franchise types...
franchise category
Top ten franchise categories:

Explore all franchise categories...