Executive franchises are sole operator franchise opportunities utilising previously learnt management and executive skills. Usually business to business type franchises, executive franchises range from coaching and consultancy, to print and recruitment franchise business opportunities.
Executive franchise businesses will suit a 'white collar' professional, who has developed and wishes to utilise management and executive business skills to benefit from higher than average income, controllable work and life balance and intellectual challenge. Executive franchises are also suitable for people looking to work in executive, training, and business to business sectors.
Prospective franchisees needn't have extensive backgrounds in business roles to become an executive franchisee, but the right combination of 'soft skills' like determination, motivation and willingness to learn and work hard, can enable almost anyone to succeed in an executive or management franchise.
Explore UK executive franchise opportunities and request further information by clicking on the franchise opportunities below.
Latest Executive Franchise News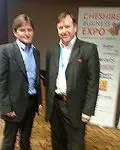 Richard Farleigh Meets Cheshire Business Owners
2nd January 2013
Richard Farleigh of Dragons Den fame recently attended the 2012 Cheshire Business Expo at Portal, Tarporley, giving an inspirational talk...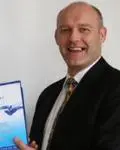 Betterclean Services Wynne Hughes' winning streak keeps going
31st October 2012
Betterclean Services Swansea franchise owner Wynne Hughes continues to win new customers thanks to the Betterclean Services brand
Latest Executive Case Studies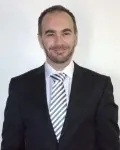 Neil Hatt - InXpress Franchisee - Birmingham
5th May 2013
Just before joining InXpress I was working in recruitment, which proved to be a well paid job, but one with very little career progression...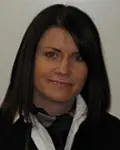 Introducing Fiona Price from Maid2Clean Armagh and Down
11th April 2013
Fiona Price talks to us about her Maid2Clean business in Armagh and Down
Links & Resources
Newsletter