Fast Food & Delivery Franchise Opportunities
Fast food franchises and food delivery franchises involve most of the best recognised fast food brands in the world. UK food delivery franchises and UK fast food franchise opportunites are widely available throughout the UK and, with a growing number of new food franchises in increasingly exciting new themes, today is an exciting time to start your own fast food or food delivery franchise.
A growing number of healthy food brands and international food type are now in the fast food market, including sushi and oriental fast food, such as noodle bars and wok franchises. Traditional fast food franchises involve some of the most rigidly structured franchise models, ensuring absolute unifomity across franchise shops and franchise fast food outlets across the world and the UK.
Explore fast food franchise opportunities and request information. Please note the personal investment level involved in these fast food franchises, and other qualifying criteria, where displayed.
Latest Fast Food & Delivery Franchise News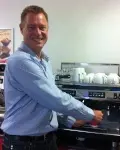 Cafe2U welcomes new Franchise Development Manager South East
2nd May 2013
Cafe2U is excited to welcome Kevin Pegrum as their new Franchise development manager. Kevin has been awarded the first area developer...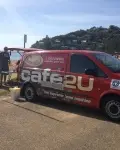 Cafe2U the world's largest coffee franchise is launching in South Africa
17th April 2013
Cafe2U, the world's largest mobile coffee franchise, continues to grow worldwide and is proud to announce its launch in South Africa.
Latest Fast Food & Delivery Case Studies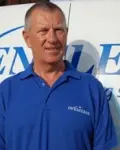 Introducing Ian Morley from Ovenclean
13th May 2013
Ian Morley talks to us about starting his Ovenclean business and about how his business has grown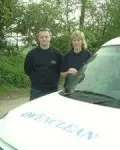 Ovenclean's Sheree Parker is a domestic goddess!
29th April 2013
Sheree Parker joined the Ovenclean network in 2001 and is one of Ovenclean's longest operating partners
Links & Resources
Newsletter
Fast Food & Delivery Franchise - Top Pick

Riverford Organic
Riverford Organic Franchise - Organic Food Franchise: the UK's leading organic produce delivery company
•
View Franchise Profile
•
Add To Franchise List
Fast Food & Delivery Franchise Opportunities
my franchise
franchise search
franchise type
Top ten franchise business types:

Explore all franchise types...
franchise category
Top ten franchise categories:

Explore all franchise categories...