Retail franchise opportunities involve all franchises that operate from shop front franchises as well as premised based franchises, such as high street retail and shop front services, recruitment franchises, and also office based franchises.
Retail franchises involve staff management as well as premises management, and for all businesses where premises are involved, the investment involved may be more significant than for other franchises, as the cost of leasing premises, together with recruiting and supporting staff, make for a higher investment franchise start up cost.
Although the cost of setting up a retail or premises based franchise may be in excess of £100,000, due to premises costs, up to 70% of that amount may be obtained in finance from high street banks specialising in franchising.
Latest Retail & Premises Case Studies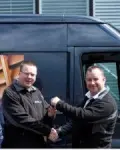 Martin Burge, Shuttercraft - "Every Window is An Opportunity"
13th May 2013
The latest Shuttercraft business owner, Martin Burge, who has based his business in Bristol, is already experiencing strong success.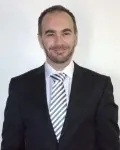 Neil Hatt - InXpress Franchisee - Birmingham
5th May 2013
Just before joining InXpress I was working in recruitment, which proved to be a well paid job, but one with very little career progression...
Links & Resources
Newsletter