Skilled Trades Franchise Opportunities
Skilled trades franchises are designed so that new franchisees can learn the skills required and put them into practice, with the security of being provided with quality training and business leads when they are ready.
A Skilled trades business opportunity is a great choice if you would like to try a new market without the hassle of starting up on your own, or if you already have the requisite training but worry about starting at the bottom with an unrecognised brand name.
Skilled trades frachises include Mr Electric, Car Medic, Furniture Clinic, Reactfast and Kwik Lite.
Explore leading UK skilled trades business opportunities below and "Request Information" to enquire about each UK skilled trades franchise.
Latest Skilled Trades Franchise News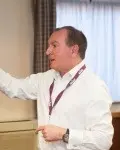 Wilkins Chimney Sweep teams up with Home Instead Senior Care
23rd April 2013
Wilkins Chimney Sweep has recently teamed up with Home Instead Senior Care, who specialise in providing at-home care for the elderly, to...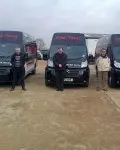 Trio set out in shiny new Mac Tools vans
18th April 2013
Mac Tools welcomes Neil Dulson, Andy Davies, and Steve Marchant to their UK network.
Latest Skilled Trades Case Studies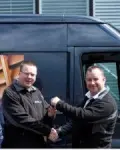 Martin Burge, Shuttercraft - "Every Window is An Opportunity"
13th May 2013
The latest Shuttercraft business owner, Martin Burge, who has based his business in Bristol, is already experiencing strong success.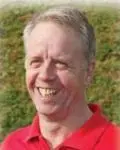 A DAY IN THE LIFE of Nigel Lay, Cleaning Doctor Northampton
2nd May 2013
Nigel Lay has been the owner of Cleaning Doctor Northampton for more than a decade and specialises in carpet and upholstery services
Links & Resources
Newsletter
Skilled Trades Franchise - Top Pick

Snap-on
Snap-on Franchise - This automotive retail franchise is the leading global developer, manufacturer and marketer of tool and equipment solutions
•
View Franchise Profile
•
Add To Franchise List
Skilled Trades Franchise Opportunities
my franchise
franchise search
franchise type
Top ten franchise business types:

Explore all franchise types...
franchise category
Top ten franchise categories:

Explore all franchise categories...