Agency Express Franchise
Features
Events
Videos
Resales
Agency Express Business
For Sale Board Franchise

Sign up For Success!
Join the Agency Express Business - The UK's leading nationwide For Sale Board Franchise
The Agency Express Business is the UK's only national 'For Sale' board company with a network of over 100 franchisees. Agency Express was established in 1998 specifically to provide a daily 'For Sale' board service to the 18,000 estate agency companies in the UK, a market which is worth an estimated £20million a year.

Today, the Agency Express For Sale Board Franchise works for over 35% of all estate agency offices in the UK and their franchisee's currently conduct an average of 4,500 'For Sale' board movements a day.

10 Reasons to Choose an Agency Express Business
A Van Based Business – Low Overheads
100% Daily Repeat Business
No National Competitor
Family Friendly Working Hours
Simple to operate
Centralised Invoicing and Payment System
Minimal Paperwork
Accredited by both the British and Irish Franchise Associations
Existing National Accounts
Low Start-up Costs
Agency Express Business - Earning Potential
Each Agency Express For Sale Board Franchise territory is carefully designed to give you the maximum reward for your efforts and to enable you to put additional vehicles and employees on the road as your business expands. Ultimately, your earnings are determined by your own ambition and there is no upper limit!
Top Agency Express Business owners turnover is in excess of £160,000, with many others exceeding £100,000 but an established single vehicle operation should turnover in the region of £70,000 which, after expenditure should provide a net profit of approximately £50,000.
Am I right for an Agency Express Business?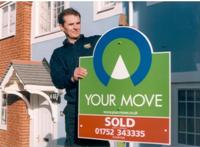 The Agency Express For Sale Board Franchise are looking for self-motivated individuals who enjoy working outdoors, possess good attention to detail and are, above all, passionate about running their own business. Agency Express can teach you the rest!
The unique Agency Express Business package requires an investment of £21,500 (plus fully claimable VAT) and has been carefully designed to get your For Sale Board Franchise up & running straight away.
Everything you will need to start your new business is included; from 7 days training to all necessary tools and equipment. Agency Express even pay the deposit on a brand new, bespoke fitted Renault Master Van.
For a FREE Information Pack on the Agency Express Business, the leading UK For Sale Board Franchise, please click below and sign up for success!