InXpress Franchise
News
Features
Events
Videos
Resales
InXpress UK Franchise
Courier Services Business

Are You Ready For A New Challenge?
Are you looking for a business opportunity that gives you the ability to create an incredible leveraged and recurring residual income? If you are, then the InXpress UK Franchise is the franchise for you.
Achieve Success with a InXpress UK Franchise
With a InXpress UK Franchise you can make a comfortable living, or you can choose to achieve ultimate wealth and reach your goals and dreams. Enjoy the flexibility of running your Courier Services Business from home or from an office. Work a 5 day week and make a life-work balance lifestyle a reality!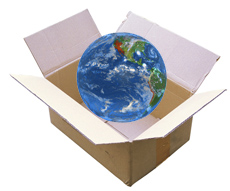 The InXpress UK Franchise is the sales and business management focused Courier Services Business that you can't afford to miss. With strong growth, huge profit potential and low risk, the InXpress UK Franchise is the ideal franchise opportunity to put your skills and experience to best use.
The InXpress UK Franchise Proven Business Model

The InXpress UK Franchise has developed strategic alliances with major international carriers for domestic and international express services. The strength of InXpress lies in its' buying power with these leading carriers.
The InXpress Courier Services Business concept is simple. You sell the discounted service to the customer, whilst the carriers collect and deliver the packages – you don't need to employ drivers or buy vans. InXpress do the billing and collections, allowing you to focus on building a successful Courier Services Business and lucrative and long lasting customer relationships.
InXpress UK Franchise: A win-win for customers, franchisee and service providers
The carriers benefit from a massive volume of packages through a sales force they don't have to train or motivate.
The customer wins by saving time and money whilst enjoying personalised local service.
The InXpress UK Franchise owner wins from creating a huge residual income by profiting from each shipment.
Everyone wins!
One of the unique characteristics of the InXpress UK Franchise model is that their Support Centre handles many of the InXpress UK Franchise owners' administrative responsibilities.
InXpress UK Franchise: Training and Support
The InXpress UK Franchise provide the best comprehensive training so you'll be equipped to operate your Courier Services Business effectively. The InXpress UK Franchise will train you on:
Sales
Servicing customers
Utilising the software
Effective sales management
Product and Industry knowledge
Motivation skills
Managing your time, territory and customers
Start building your freedom today with a InXpress UK Franchise!
Request a FREE Information Pack about the InXpress UK Franchise, the leading Courier Services Business today, simply click below and complete the short form that follows...