Revive! Franchise
Revive Franchise
Van-Based Car Repair Franchise

"Revive! - The continuing success story"
At Revive! they're lucky enough to meet people who have taken the journey with them, and are now running successful businesses, controlling their own lives. The Revive Franchise opportunity is a blueprint for success: they provide a proven business model, training, and support, and you provide enthusiasm and drive. This combination means your Van-Based Car Repair Franchise business is up and running quickly, and stays running.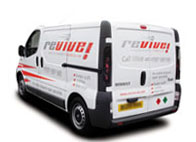 While Revive Franchise owners 'day to day' activities involve repairing minor paint damage on vehicles, that's not what they see as Revive!'s core business. At Revive! their main aim is to take intelligent, hardworking and ambitious people and turn them into businessmen and employers.
How do Revive! do this? "Well........they put it down to their core values and missions."
The Revive! Mission Statement:
'To establish Revive! as the premier provider of high quality paint repairs to the automotive market whilst maintaining our ethical and caring principles as we grow.'
The Revive Franchise are looking for business orientated people who fit their team. They have an extremely strong business model and want to be the best at what they do. Teamwork is key to the Revive! Van-Based Car Repair Franchise formula for success.
The strong Revive! team ethos works because they award large, exclusive territories to their Van-Based Car Repair Franchise owners. This key component of the Revive Franchise means that their franchisees never operate so closely to another franchisee that they become competitors. It also allows them to encourage Revive Franchise owners to mix and support each other.
The Revive! Van-Based Car Repair Franchise Guiding Principles:
Every year they grow their team of skilled franchisees
Every quarter their franchisees get together to share ideas
Every month they hold a training school
Every day they seek out ways to innovate their business
Every minute they enjoy what they do!
Revive Franchise - History
The Revive! Van-Based Car Repair Franchise was established in July 2004, and the Revive! Directors have many years experience in the SMART Repair sector and two of the Directors run their own highly successful Revive! franchises in the Midlands and in the North West. This demonstrates their strong belief in the system and means that they can offer invaluable support on a very practical level.
Revive Franchise - Training
Revive! want their Van-Based Car Repair Franchise owners to be the best in the business and provide a high quality service to the end user - their customers. They achieve this by training their new franchisees for longer than anyone else - and providing further training on new products and systems free to their franchisees.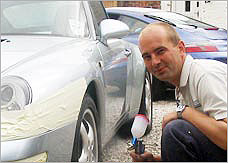 For a Franchise Fee of £23,500 new franchisees receive:
five weeks training
extensive business planning,
exclusive territory,
licence,
supplies
launch
Revive! also provide a Revive! Promotional Package free of charge. This includes:
Telesales campaign to car dealers
An supermarket promotion
Local newspaper advertising
Local PR
Fliers
Quotation pads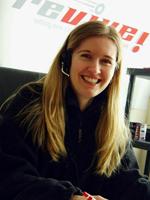 The Revive Franchise launch process is second to none, and promotes new franchisees to both their retail customer base of a minimum of 300,000 people, plus their trade customer base of up to 80 car dealerships.
Revive! awards large, exclusive territories and has limited the number of franchise areas available across the UK. This means that each Revive Franchise owner has exclusive access to a significant number of customers* and should over time grow to a multi-van business. (*resident population of around 200,000 people.)
The Revive! Mobile Workshop - As the business is mobile, all work is carried out from a specially adapted and equipped van.
"Anyone can paint a car. Revive taught me how to start, run, and build a business"

At Revive! they look for aptitude and personal attributes in their franchisees, rather than particular experience - they know that they can train the right person successfully.
Because of this, their Van-Based Car Repair Franchise owners come from many and varied backgrounds, such as: Ex forces personnel, former managers in a variety of industries, former publicans, IT programmers, consultants ...and many others!
To find out more and request a FULL FREE Information Pack on the Revive Franchise, the leading Van-Based Car Repair Franchise, simply click below, now...