Mr. Electric Franchise
News
Features
Events
Resales
Lee Ives started his Mr. Electric business in 2011
19th June 2017
The Inside Story – How Lee Ives knew Mr. Electric was the right franchise:
Profile
A qualified electrician with 19 years' experience, Lee worked with Mr. Electric for 9 years before he purchased the franchise from his boss. Married with two children, Lee left school to start an electrician's apprenticeship, taking a college course before learning the trade.
Motivations
Lee purchased his Mr. Electric franchise in 2011 when the opportunity arose. Over the space of a few months Lee considered his options before he decided the systems offered by Mr. Electric were strong enough to turn into a profitable business.
Feedback
Since he invested in a Mr. Electric franchise, Lee has found the support from other franchisees and the
ability to lean on a franchise consultant to be an incredible help for growing his business. He believes
everyone pooling together has helped share best practice and also create friends on a personal level.
Lee also believes having the systems in place as soon as he started the franchise have helped him to
grow the business.
Ambitions
Lee's ambitions are to grow the business to have 5 technicians by the end of 2016, an aim that he is on course to reach.

"It's an ability to change your mindset from a normal electrician into a service professional, that's how I'd describe it. You've got to be a bit of a salesman, you can't be just an electrician."
Find out more about starting your own Mr. Electric franchise by clicking below to request your FREE franchise information pack


Mr. Electric Franchise Case Studies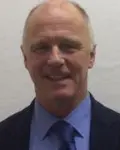 Jeff Longley joined Mr. Electric in 2008
12th June 2017
The Inside Story – How Jeff Longley knew Mr. Electric was the right franchise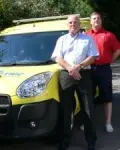 Introducing Mark and Liz Ryland, business owners and Mr. Electric Operators
28th April 2017
After finding his job unfulfilling, Mark started to look for other ways to fully utilise his professional skills and also create more time...