Organic Produce franchises covering organic foods franchises and organic produce delivery franchises and organic produce food and delivery business opportunities. Explore UK Organic produce food franchises and organic product franchise opportunities.
With an ever growing concern and focus on environment preservation, organic produce has become increasingly popular. This in-turn has generated some fantastic franchise opportunities focussing on organic food products such as Riverford Organics, offering a fantastic delivery franchise model.
Explore a range of fantastic organic produce franchise opportunities below.
Latest Organic Produce Franchise News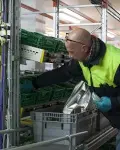 Riverford Invests in New Packaging Technology
11th December 2017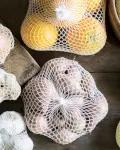 Riverford Ditches Plastic Nets In Favour Of Biodegradable Alternative
30th November 2017

Latest Organic Produce Case Studies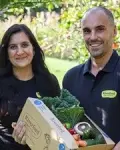 A successful relocation for Matthew & Sabrina Carter
25th October 2016

Newsletter