A business that can be run from home or from an office space
and you don't need space to store vans or parcels
Are you ready to become the owner of a business that represents a significant capital asset in a relatively short period of time? With the InXpress UK Franchise you will have the opportunity to manage your own Courier Services Business.
InXpress gives you the opportunity to build a flexible business with the backing and support of a global franchise system. This is a scalable franchise opportunity that gives you a business that you can build to suit your lifestyle choices.
Are you ready to become an InXpress UK Franchisee?
InXpress is one of the world's largest franchisors of worldwide express parcel delivery and transportation services.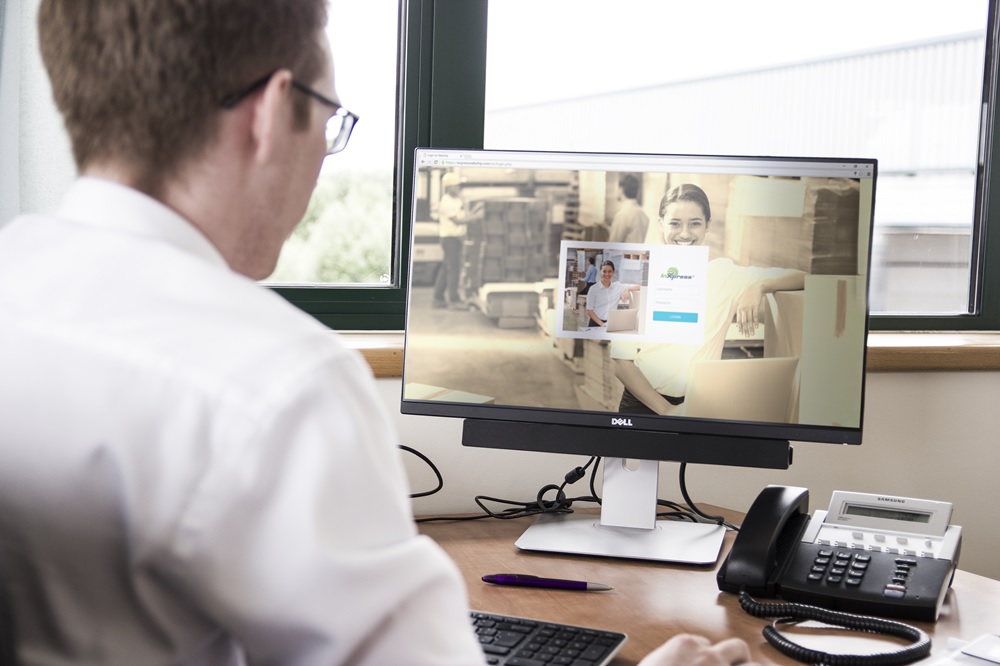 They are the number one reseller of express courier services offering solutions for internal and domestic express services.
Franchisees offer express, freight and mail services through world-class carriers that customers know and trust.
InXpress now have over 80 UK franchisees all with a reputation for their top quality services, world-class customer care and competitive prices.
Franchisees can choose to make a comfortable living or to achieve ultimate wealth in order to reach their goals and dreams. With strong growth, huge profit potential and low risk, this is the ideal franchise opportunity to put your skills and experience to best use.
Could you take advantage of a proven, global franchise?

There are many advantages to becoming an InXpress franchisee:
Best in class customer service
Expertise in the transport industry
Global support network
Long history
Market-leading services
Scalable business
InXpress provide you with everything you need to get your Courier Services Business off the ground
The franchise model has been delivering profits for franchisees since 1999. InXpress are proud to boast a 93% franchise success rate. They are now a respected partner to global carriers and deliver great results and customer service.
With a long history in managing successful businesses, InXpress are in the best position to train and support their franchisees in running a sales and management franchise. With over 250 franchisees worldwide, you can ensure that InXpress have the systems and processes in place to help you deliver the very best customer service to customers in all corners of the world.
Global support
Not only do InXpress have a global network, they offer support on a global scale too. The support package includes:
Initial training at their support centre
Ongoing training
Dedicated franchise support
Franchise development programme
Franchisee mentoring system
Field support visits
Marketing tools
Free training for sales reps
Networking
Although you are in business for yourself, you will never be in the business by yourself.
Low overheads = high earning potential
The InXpress franchise fee is £25,000 plus working capital of approximately £15,000. Within the franchise package InXpress include everything you need to get your Freight Business off the ground quickly and successfully.
Your business can be run from home or from an office space and you don't need space to store vans or parcels. This means that overheads are low, giving you the advantage of being able to grow the business in any way you wish to.
You will become the owner of a Courier Services Business that represents a significant capital asset in a relatively short period of time. Every time your customer sends a parcel, you will make a profit on each consignment. InXpress is a true residual income business; exciting and financially rewarding.
Is a Courier Services Business for you?
InXpress are looking for franchisees who:
Are sales minded
Have an aptitude for business
Enjoy selling and marketing their services
By partnering your drive, commitment and enthusiasm with the InXpress backup, support and concept, they are confident that you will have the recipe for a successful and profitable Courier Services Business with the freedom you've been looking for.
Find out more about the InXpress UK Franchise, the global Courier Services Business. Click below now!
What

Our Franchisees Say

InXpress gives you a business concept and plan that you can run with. All you need is the right work ethic to deliver and make the business successful. There's a model in place so you don't have to reinvent the wheel – that was the biggest attraction for me.Lendy Mazur, Salisbury franchisee since February 2013

I chose to franchise with InXpress because it's like someone's got their arm around you. I also liked the fact that you didn't need a lot to run the business. You can run it from home, an office or anywhere in the world as long as you've got an internet connection.Kully Sahota, Peterborough franchisee since October 2012

With InXpress you don't buy or sell stock so the business has low overheads and you don't lose money on damaged stock. You're selling the services of world branded products and it's much easier to sell DHL services than white van. E-commerce is booming at the moment because more and more people are now buying online.Craig Atkins, Reading franchisee since 2007
Why

Choose Us

Low entry cost

High income potential

No inventory, no warehousing, minimum overheads
Related

Franchise Categories
Related

Franchise Types