The market for techclean services is huge and the breadth of customer extensive!
Established in 1983, the techclean business has become the UK's leading Specialist Equipment Cleaning Franchise. A techclean franchise appeals to people at all stages of their careers and from a wide variety of backgrounds.
techclean are proud to provide a comprehensive range of specialist system cleaning solutions to a diverse range of customers from FTSE 100's to government to local businesses, charities, schools and even medical establishments amongst others.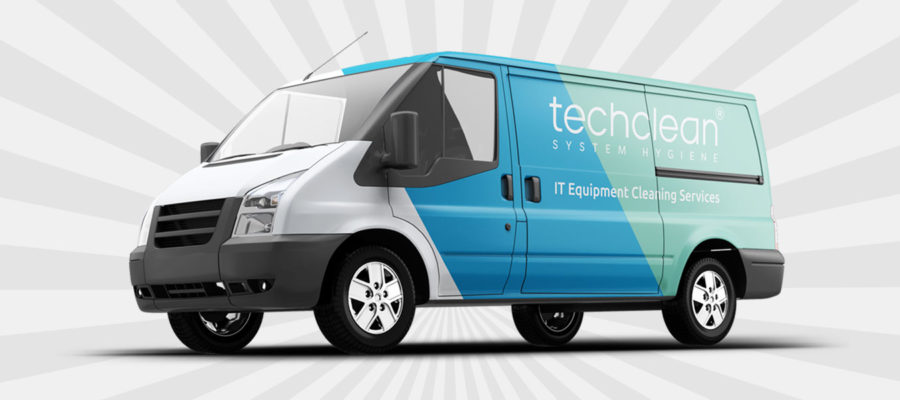 The techclean Business Opportunity:
As businesses up and down the country prepare for a return to work, issues of office cleanliness are at the forefront of our minds. The market for techclean services is huge and the breadth of customer extensive. Franchisees have access to a number of income streams and techclean has built its business by offering a comprehensive service to customers.
techclean franchisees provide a service cleaning PCs, laptops, printers, photocopiers, fax machines, scanners, telephones, EPOS, mixing desks, ATM's and other system peripherals.
In addition, they are a market leader in the provision of Computer Room, Data Room & Communications Room cleaning services, with a tried and tested approach for carrying out this specialised cleaning.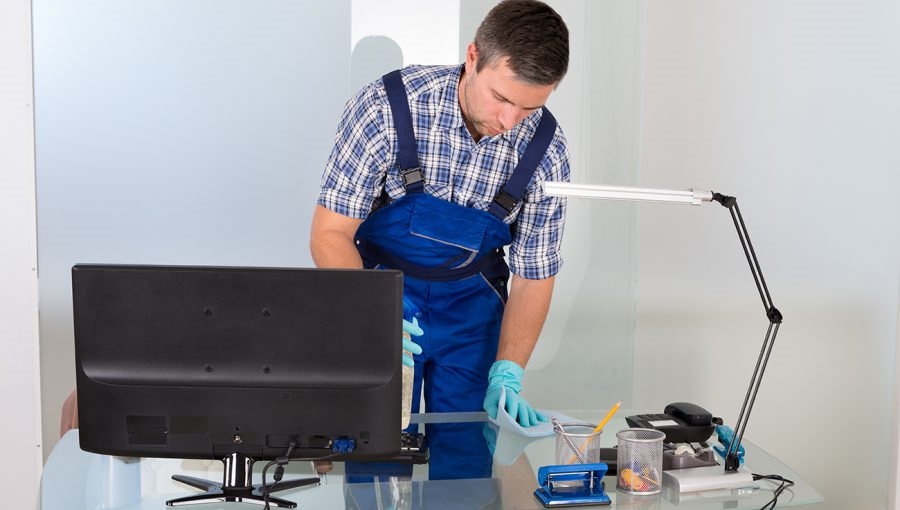 techclean strive to be a customer centric business offering advice and practical solutions to their customers and are recognised as being an authority in this sector with robust cleaning processes and procedures using products unique to techclean. They are also ISO 9001: 2008 and Safe-contractor accredited which is an internationally recognised quality system, providing customers with immediate credibility.
It would not be unusual for a franchisees to be servicing a government department one day, attending a school the next and cleaning a data room in a FTSE100 company on the third. So you need to be able to juggle responsibilities, plan, organise and prioritise jobs and be comfortable handling a broad range of customers.
The techclean Business Support Package:
The techclean team have extensive knowledge of franchising and are well versed in their own disciplines – be it sales, marketing, procurement, finance or business planning. As part of The Bardon Group their associated brands have won multiple business and franchise awards and the Managing Director, Nigel Toplis, is a previous chairman of the British Franchise Association – the governing body of UK franchising.
Legacy brand with over 30 years exposure to the marketplace
Centralised marketing launch programme designed to fast track your business growth Proven appointment-generating system to enable access to decision makers
Comprehensive training covering both the key business disciplines at Head Office and hands on 'operations' training with an existing franchisees
Ongoing one to one business support, advice and planning
Existing arrangements with suppliers
Specific supplies (no minimum order) available direct from Head Office –
Business owned and operated by leading UK franchise company with reputation as an ethical and market-leading business

The techclean Franchise Package:
techclean provides you with a complete turnkey operation for a franchise fee of just £19,500 + VAT. They provide you with comprehensive business package which includes, but is not limited to:
Licence to trade
Training – both at Head Office and with an existing Techclean Business Owners
Comprehensive Marketing Launch Programme
Extensive start-up supply pack
Additional marketing and business collateral
techclean website
Contact Management System
Finance management software
techclean systems and marketing manual
Centralised Appointment Generation campaign
On-going support from a Head Office team with over 70 years' experience in franchising

Can you operate techclean Business?
To operate your own techclean Specialist Equipment Cleaning Franchise, techclean are looking for people who are:
'people people'
Disciplined and well organised
Prepared to put in the hard work to build a business
Able and willing to follow a business system
Good communicators and enjoy building relationships with customers
You need to have an aptitude for sales and marketing, enjoy managing teams and have a high work ethic.
Find out more about the techclean Business Opportunity and operating your own Specialist Equipment Cleaning Franchise. Click below now!