Cloudy2Clear Business Opportunity
Window Repair Franchise
Become a successful entrepreneur with Cloudy2Clear for just £29,995!
With a number of highly successful franchisees now in operation, Cloudy2Clear continues to lead the way in changing the face of the glazing industry across the UK. Overseas expansion is planned for the future, along with impressive plans to make Cloudy2Clear the household name for glass replacement.
The Cloudy2Clear Business Opportunity:
There are two successful models that are being operated within the franchise. The first model sees franchisee taking the orders, providing the quotes, fitting the glass, and managing the business. This demonstrates a much more hands on approach to all aspects of the franchise. Many franchisees like to adopt this strategy as it gives them a 'ground floor up' insight into the business, thus enabling them to run the business more effectively as a consequence.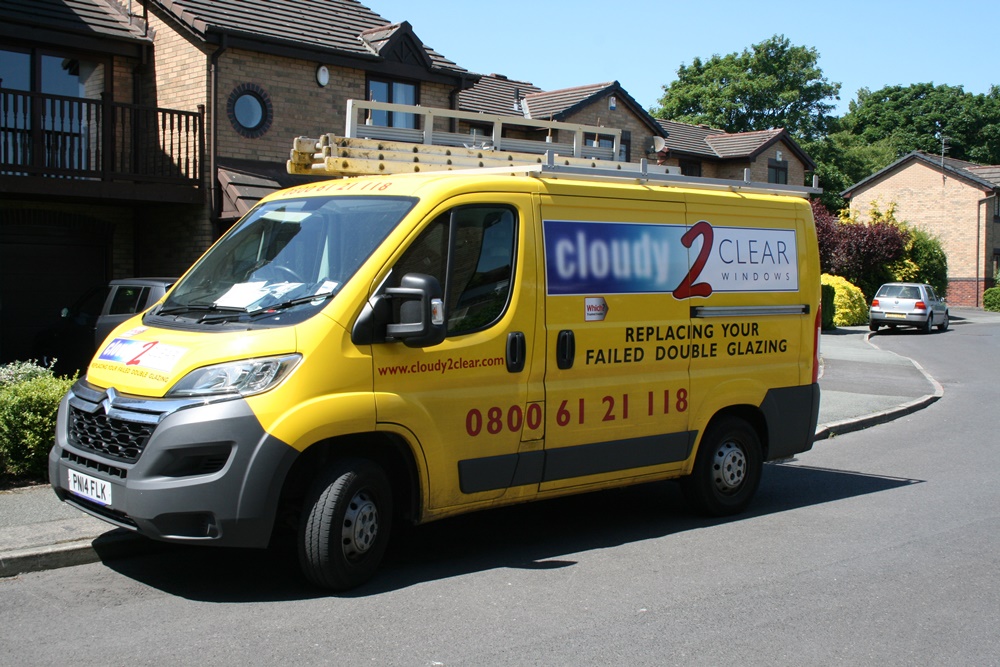 The second model sees the franchisee in a management style role employing staff to do the quotes and the fitting, whilst franchisees focuses on the general management of the business.
In this instance, franchisees are able to grow the business faster and achieve their goals quicker. In both scenarios, franchisees are provided with ongoing sales, marketing, technical, and managerial support by the franchise support team.
Cloudy2Clear support you every step of the way, but they won't hand you everything on a plate. They like to see themselves in a partnership with you and they would hope you would feel the same. Success comes in many forms for franchisees and this includes expanding into second areas.
Cloudy2Clear have got your back through support and guidance
Cloudy2Clear don't just relax, put their feet up, and let you get on with it. Your success is their success, so it pays for them to give you the attention you deserve.
They are hands on, but not over-bearing. From the very beginning, they provide you with everything you need to achieve your goals; it's your job to match our enthusiasm and passion, so your franchise reaps the rewards.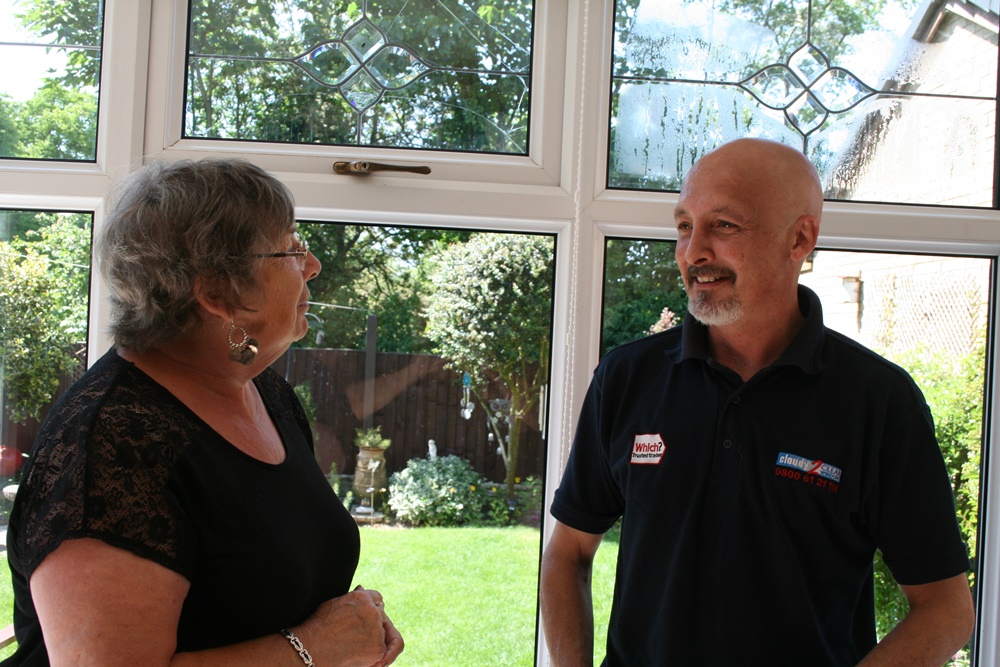 With Cloudy2Clear, you can:
Be your own boss.
Improve your lifestyle.
Enter a competitive and growing market.
Provide a useful service to customers.
Have access to training.
Cloudy2Clear have been in partnership with RBS NatWest for over ten years. This means they can provide financial advice and, where needed, help to fund the franchise fee. Result!
What else can the Cloudy2Clear Franchise offer you?
Well, their management service charge is below industry average and their comprehensive, two-week training course, in all technical and business management aspects of the business, will be one of the most exhilarating and eye-opening experiences of your life.



As well as this, how about a lead generation support service second to none, as well as national advertising provided by head office – from radio to email marketing to social media.
Further support includes:
Full technical and business training.
National advertising and marketing campaigns.
Ongoing on-site and remote support.
Business plans and advice.
Cloudy2Clear are family orientated and know their franchisees are too. They want you to get satisfaction from your work, without sacrificing that happy family life that many of us strive for.
This is why they provide you with the training and tools you need to gain fulfilment from your business, in a fun environment, with the ability to be flexible and make time for your family.
Is the Cloudy2Clear Franchise for you?
Cloudy2Clear rely on their franchisees to match their level of enthusiasm and integrity, in order to provide the customer with the very best experience. In order to do this, they are selective with who joins the Cloudy2Clear team.
Do you have the following attributes?
Highly motivated
Successful in your current role
Like to work with people
Physically fit
Have a desire to succeed
Ambitious
Can motivate and lead staff
Wish to lead a full and rewarding life
Are willing to follow a system
Comfortable earning profits
Want to work locally
Provide customer satisfaction
Running a franchise is an exciting and adventurous opportunity. Your future with Cloudy2Clear should be a prosperous one and they aim to ensure that each and every branch receives the attention it deserves. They offer time and effort into your franchise so that you can enjoy your well-earned successes.
If you think you've got what it takes to become part of Cloudy2Clear and start making money from your new Window Repair Franchise, then click below now!
What

Our Franchisees Say

The decision to expand wasn't difficult, it was more a question of timing. The Chester & Wirral business had really taken off in the second 6 months of it's first year, just as Cloudy2Clear had explained it would do, but I hadn't expected to open a second branch so quickly.Alan Ball - Chester & Wirral

There are exciting times ahead at C2C and I have a very clear plan to expand.Trevor Skidmore - Northampton

I was first made aware of Cloudy2Clear around 2 years ago whilst I was working away in Sheffield. I am originally from East Anglia and so I started my C2C Franchise there. I really liked the idea of being able to own my own local business whilst benefiting the support and know how national company.Andy Kerridge, Ipswich
Why

Choose Us

Established for over 12 years

Largest glass replacement franchise in the UK

Can provide an ROI of up to 10 times the initial franchise fee
Related

Franchise Categories
Related

Franchise Types