Healthy Feet Business Opportunity
Mobile Foot Clinic Franchise
Healthy Feet is an expanding business in a sector which has enormous growth possibilities. The demand for foot care is ever increasing, as we are an ageing population and only 5% of foot care is performed by the NHS.
Healthy Feet was founded seven years ago and they have gone from one location to several in the South West and now the Midlands. Healthy Feet have a tried and tested business model that can effectively market your territory. They now have the capacity to offer franchises across the UK.
What are the main services of the business?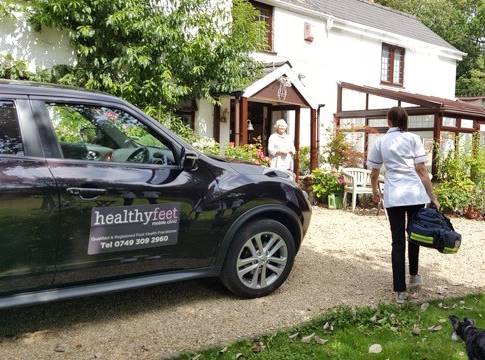 Healthy Feet franchisees run a successful Mobile Foot Clinic Franchise offering a foot care services to clients within an exclusive territory usually within 25 miles of your home address.
The majority of your clients will live at home, but there are residential homes and beauty salons that like to set up regular visits.
Most clients will have regular appointments and you will see them every 6 weeks. Some are simply having toenails cut, others may be needing more of a pedicure or have basic foot health issues.
Is this a sole operator business or a multi-van management opportunity?
This is a sole operator opportunity. Franchisees will need their own car with Healthy Feet offering signage for your vehicle.

Where would my business be based from?
This is a territory based business with franchisees visiting private and residential homes. The small amount of paperwork and bookings can be carried out from home.
What makes this franchise stand out from competitors?
This is a unique opportunity as there are no other Mobile Foot Clinic Franchises in the UK. The demand for the Healthy Feet Business is incredible.
It is a basic requirement that someone needs their feet looking after as they age. With an ageing population and only 5% of foot care being performed by the NHS this is a lucrative and thriving sector.
What would be my main roles as a franchise owner?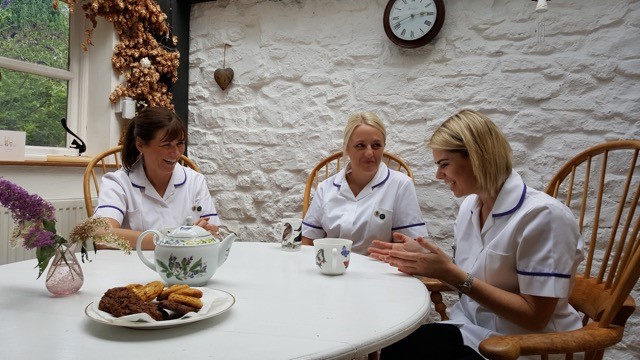 Healthy Feet Mobile Clinic franchisees are qualified foot health practitioners. They provide "in home" services that improve their clients' wellbeing and comfort. Clients include young and old, those with diabetes, arthritis and those with mobility problems. You will also treat those who just love to have their feet pampered!
Franchisees are responsible for making appointments, sterilising equipment and visiting clients to carry out their treatments. A few minutes of record keeping is also required.
The hours are flexible, and the majority of your clients will be retired and therefore you can visit them at a time that suits you, fitting around your childcare or other commitments. The appointment times are 45 minutes and therefore you can work daytimes, evenings, weekends, or a mixture of all three!

How do I get clients?
Healthy Feet have a successful website which brings in a number of enquiries, they also have successful marketing materials available to you to be used in your territory.
Do I need experience or qualifications?
No! Healthy Feet provide you with full training to become a Foot Health Practitioner, which is an online course followed by a two week practical element, on site at leading colleges. The whole course can be completed usually within 4 months.
The college course will provide you with a qualification of Foot Health Practitioner, this is online and also a 2 week practical also ongoing business and clinical training.
From the day you join Healthy Feet they are there to support you. They will provide business and social media training, as well as regular clinical training to enhance your knowledge and confidence in your new role.
They also create marketing materials and national campaigns to ensure every aspect is considered to help you.

How are territories defined?
Healthy Feet use your home address where possible and map an area according to the population you require.
Find out more about the Healthy Feet Business Opportunity and running your own Mobile Foot Clinic Franchise.
Click the button below now!
What

Our Franchisees Say

I have been able to earn a full time wage on part time hours.

If you have a family, want a better work-life balance with a good salary, then this is the career for you. It's so exciting to see your business grow, see happy customers return time and again and still be in time to pick the kids up from school!

I needed a job that was flexible, financially on par with my previous role and that ideally did not involve any day-to-day stress, with Healthy Feet Mobile Clinic I've certainly found that! You get what you put in and a diary that is booked up a month in advance I think proves that.
Why

Choose Us

Increased demand for this service

Manage your own hours

Income 40-45K
Related

Franchise Categories
Related

Franchise Types