Getting you on the road!
What happens when you join a vehicle-based franchise?
When you look to start a new van-based business, you look forward to getting on the road as part of a nationally recognised business for which you will be recognised locally. But what is involved with getting your vehicle ready for business? How do you choose a vehicle? How is it funded? Who gets the branding prepared or the kit-out arranged?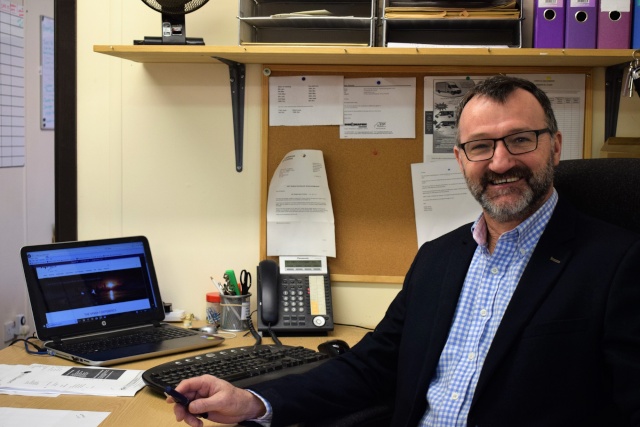 Here at VanFranchise.co.uk, the leading specialists in vehicle based franchising, we thought you'd be interested to know more about what is involved in setting up a business of this type, so we got talking to Pete Clements. Pete is Managing Director of V4Vans, whom provide complete customised vehicle fitting services for a wide range of businesses, including several franchise brands.
Exploring starting a franchise is one thing, but what does it take to actually get your business operational and your vehicle on the road? Let's find out…
V4Vans was set up over ten years ago by Pete Clements who himself has over thirty years experience in the commercial vehicle sector. He had seen an opportunity that he felt wasn't being fully explored by the business he worked in, to provide a more personalised service for clients. This year, they have put a new vehicle on the road for their clients almost every day.
"I previously worked in the commercial vehicle sector and having seen plenty of missed opportunities to deliver a better service to commercial vehicle clients" Pete explains. "Therefore I had two options; do nothing and carry on regardless, or set up my own business to provide a gold standard customer service whilst meeting the practical needs of commercial vehicle clients. So I did. At V4Vans, we work with business to provide custom fit vans, covering all aspects of their specific business needs."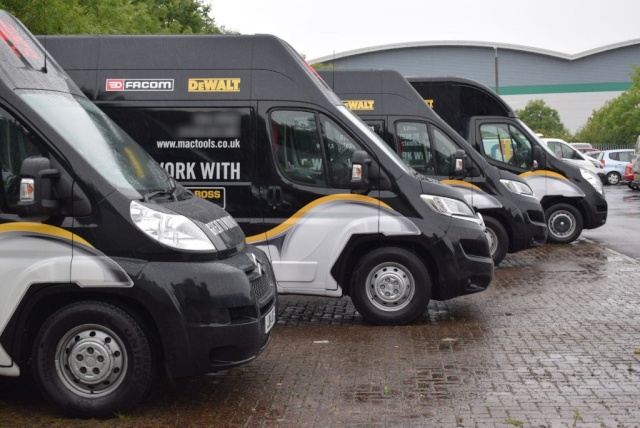 We soon saw there was a great opportunity to work with franchisors and achieve a mutual benefit" he advises, adding "We could work closely with the franchisor, evolving their vehicles with feedback from within the business over time to continually deliver the fully-customised vehicle that best suits their needs, and in return, they provide us with the new business from each franchisee that joins their network."
He continues "The franchisee benefits too though, as there are a wide range of additional advantages of being part of a franchise network when it comes to vehicle-based businesses – such as savings in time and money, than compared to what any stand-alone business can achieve that has none of the experience by comparison."
As every franchise will advise you, they have a unique business system. Even when there are competitors, it is true that each will have a varied business model, processes and systems. This likely will include vehicles too. We asked Pete if this was the case "Of course, its not one size fits all, and certainly amongst our client base the vehicles we supply differ greatly. Not only in terms of the donor vehicle (the basic vehicle model chosen) but also in the nature of what is required, the time it may take and of course the overall cost too.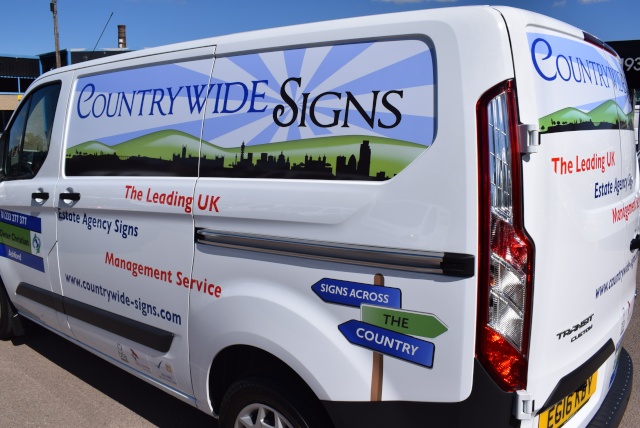 For example, one of our clients is Countrywide signs, the vehicle is fully branded and kitted out inside with sections to hold the sign boards and equipment so that franchisees can access what they need quickly and in a well-organised manner.
It would take a considerable amount of time for a stand-alone business to choose all the options but because this is a tried and tested system, and we have all the templates and previous experience, it is possible that we can start the order and have the van ready for franchisee delivery within just two weeks! Others have highly complex fit-outs and therefore will take longer."
It seems a natural fit for us that V4Vans would work with franchise groups, so we wondered how they had got involved with the franchise industry. "Our service is ideal for franchisors" Pete explains "They have a unique business system and for vehicle-based business models, that vehicle is at the heart of that business. We work with franchisors to customise their vehicle to do exactly what they need it to do. We realised not long after we had become established that a relationships with a franchise company could have a mutual benefit for both parties"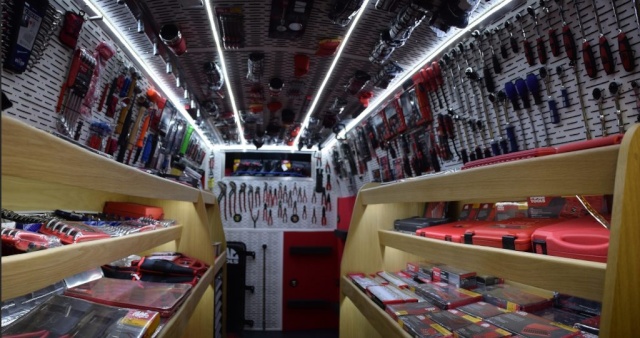 He continues "In some cases, what we provide can be as simple as providing the external branding to a standard vehicle specification. For others, it can involve a highly complex internal fit out in order to work as a mobile business unit. This may be in the style of a 'show-room' to take products in a fitted vehicle direct to clients, or alternatively, it may be fitted out with a whole range of kit to function as a mobile kitchens, or refrigerated vehicles, or to accommodate all manner of products and services that our clients provide through their vehicles."
So what happens when a new franchisee invests in a franchise? We asked Pete the process that typically happens. "Where we have established relationships with franchisors, our contact will normally call or email to advise us that a new franchisee is joining, and at that point we will normally pick-up with the franchisee. We want to help them get their business on the road as soon as possible" he advises. "Often, while we are preparing the vehicle, the franchisee will be undertaking their franchise training, so franchisees are never left waiting for their vehicle to get their business underway".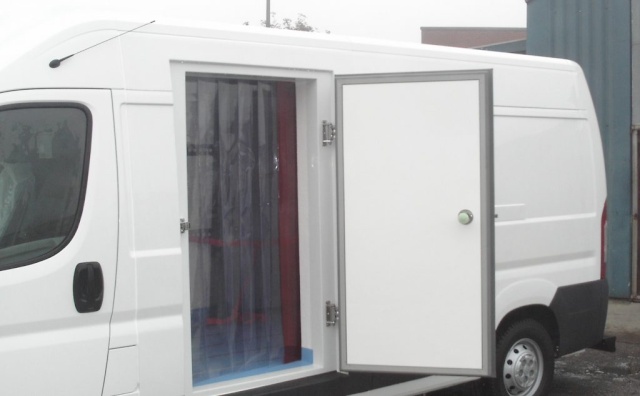 Pete continues "We will explore with each new franchisee about what specification of vehicle they may need, and also discuss the funding option, depending on how this is to be financed. This varies from franchise to franchise. As it is a proven business system, the set-up will normally be fairly standard for that particular franchise. We keep the franchisee fully updated, but once the order is set, we get to work, and deliver the franchisee's new, fully fitted vehicle ready to get going. In some cases, we also supply it fully stocked as per the franchisor's package."
While a benefit of buying a franchise is that you are getting a proven business system to follow, then logically when it comes to your vehicle, there won't be any customisation for individual franchisees beyond contact details printed on vans. We asked Pete if this was the case.
"That's mostly correct" he says "One of the main benefits for a franchisee is that the franchisor has the experience of everything that has happened before. They may have tried different vehicles with different internal layouts, and what they have at the present point of time is the outcome of all the trial and error that has happened before, with all the feedback they have received from franchisees. So, the new franchisee has a massive advantage over an equivalent stand-alone business in every respect of their vehicle. The franchisor already has templates for signage or wrapping, as well as the internal kit-out, the process of fitting is faster, and the cost is comparably lower therefore too."
"However, there is scope for customisation in aspects of the vehicle itself. As with all vehicles, a basic specification of vehicle costs less than one with added features. So, a franchisee may wish to add air-conditioning, a more-powerful engine specification, alloy wheels or an automatic gearbox for example – all of which will usually add to the cost from the manufacturer." Pete adds.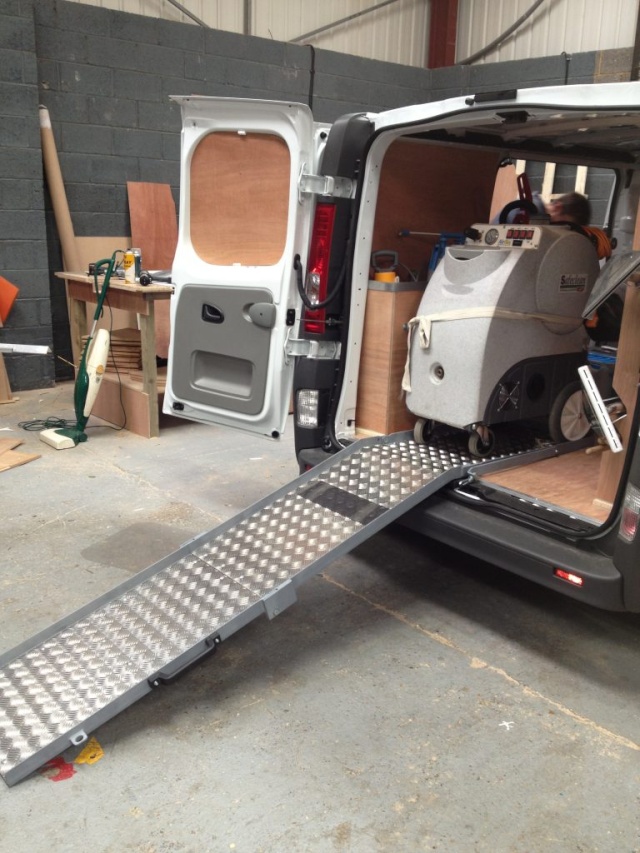 He continues "We are not tied to any brand so we can work with franchisors and franchisees to do whatever they want. There is quite a simple logic to apply though – the more customisation you want, the longer it may take and the more it may cost. For this reason, most franchisees will follow what the franchisor advises therefore."
Funding is an important factor of course, so we asked Pete how that works with new franchise businesses.
Every franchise may have a different way of working when it comes to the vehicle set-up. Some may include a fully fitted van within the franchise, whereas others may put the van purchasing process fully for the franchise to do following the franchisor's guidance - with many having a system somewhere in between. So in most cases the franchisee will be looking for funding to purchase the van, which is something that V4Vans can help with too.
"There are a variety of franchisee funding options" Pete states "However, we always advise that franchisees take the advice of their accountant in respect of what route may be best for them. Contract Hire and Hire Purchase usually are the two most frequently utilised methods of finance, but which option is right for each franchisee will take into account their own circumstances and the level of finance required."
He continues "Often, the finance period will match the term of the franchise, so a five-year franchise agreement and vehicle lease will see the franchisee at a point of renewing their agreement at the same time as looking to update their vehicle accordingly."
It sounds like the customer has lots of flexibility when it comes to choice of vehicles, so would companies choose a variety of makes and models for their vehicles? "V4Vans are independent and so we work with franchisors to supply the most appropriate vans to suit the needs of their businesses. There are many considerations to be made. For businesses with 'showroom' style vans, then the vehicle needs to be able to fit the highly customised interior. A change of van to even a very similar alternative will mean different fixing points inside the van and slightly different internal measurements that may not work with their existing kit templates – and so this is something we work through carefully with all franchisors, especially when the time comes that they may be looking at utilising a different 'standard' model for their franchisees to use."
Thankfully for franchisees, the huge amount of headaches from the 'research and development' phase that they would face as a stand-alone business have already been ironed out when buying into a proven franchise. Franchisors are also able to explore new technology in the signage and van customisation sector to help their vehicles to stand out.
"Van wrapping is becoming more common and latest technology enables printing to be achieved faster, while being easier to amend in the design phase too." says Pete "There are some clever ideas out there for highly bespoke printing techniques, but realistically these are unnecessary and not commercially viable for most businesses – and given franchisees are following a proven business system we don't usually expect to see such businesses being the earliest adopters of expensive new technology, but they usually aren't far behind!"
So it sounds certain that a new franchisee has several benefits over a stand-alone business, and when it comes to custom vehicle fitting, this is true too. "Yes, for sure" agrees Pete "When a new franchisee is contacted, it can take as little as two weeks for us to provide them with their fully branded, internally fitted vehicle because of the franchisors templates. For an individual, it will take much longer, with much more 'back and forth' and with a lot more time spent on setting up the fitting out. More time equals more money so for a non-franchisee to achieve basically the same kind of vehicle for a similar business would certainly cost more.
Pete concludes "When it comes to your vehicle for a van-based business, it will be the heart of your business every day, so it is important that it gets set up correctly. 90% of the consideration has already been given when you invest in a franchise, as its just a case of giving serious consideration to the remaining 10% in terms of things like the vehicle performance or comfort specifications. Even so, your vehicle and yourself are starting a long journey together and at V4Vans, we are there to help you get it right. If you have requirements along the way, we can help with that too – tweaks or changes we will be there to help when you need us."
Automotive franchises you might be interested in..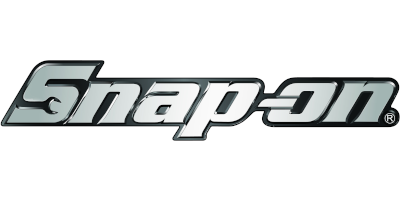 Snap-on Tools
Operate your own Van-Based Tool Franchise in your local territory with Snap-on Tools!