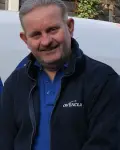 Life After Redundancy: Taking the Leap into Self-Employment
Redundancy can be one of the most devastating experiences in life, but for some it can be a blessing in disguise. Nigel Colson, owner of Ovenclean Swindon decided to take the leap into franchising after being made redundant.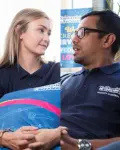 Who is the couple behind Fantastic Services?
Lucy and Julian first met while working in retail on the shop floor. Eight years later and they're now married with two sons and running two successful businesses.