Introducing Dean Giles from Snap-on Tools
"I finally feel part of something worthwhile and exciting!"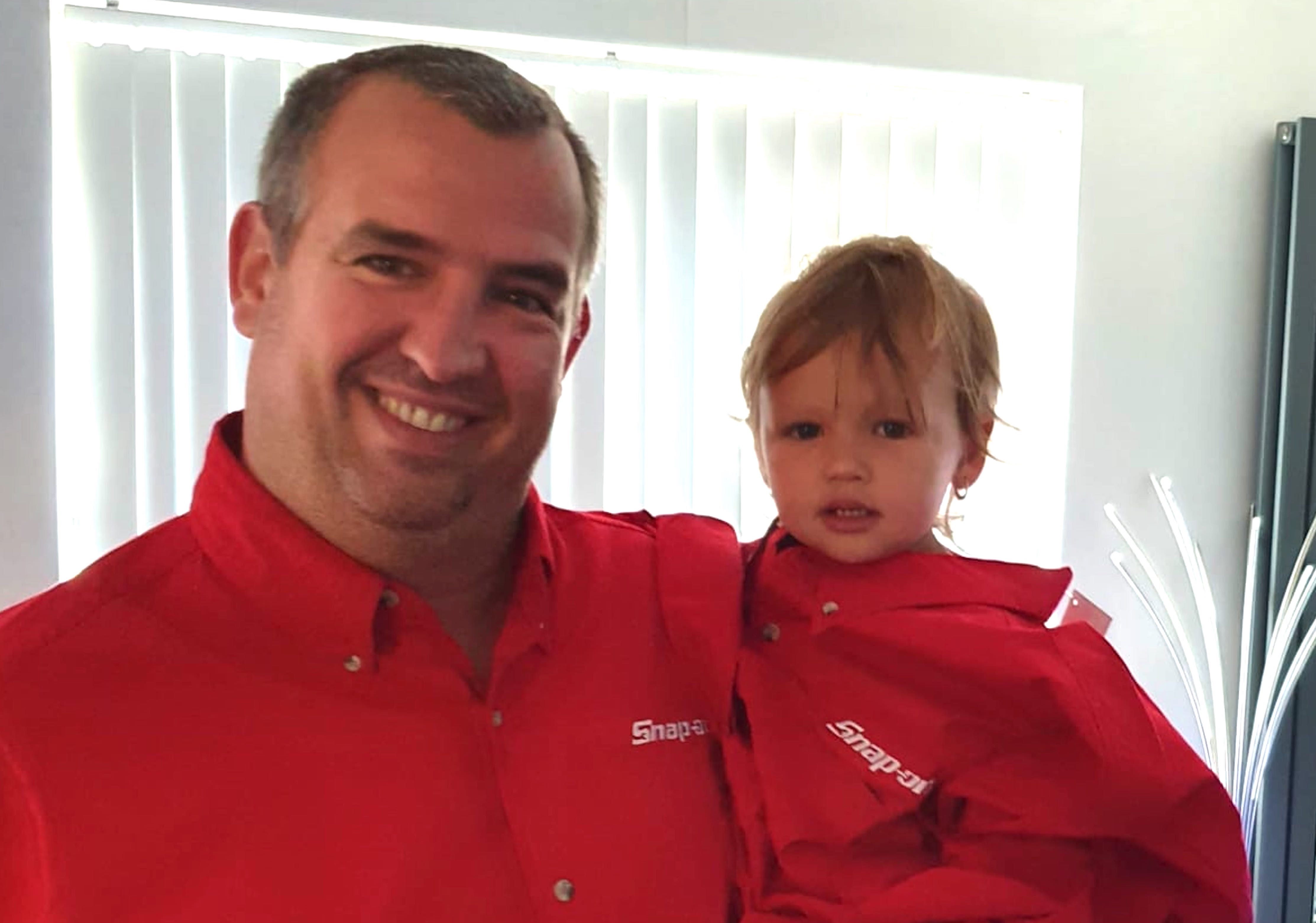 38-year-old dad – and step-dad – of five, Dean Giles, has always worked in the motor trade in one form or another. For over twenty years, the experienced mechanic worked for some of the most renowned car manufacturers in the world, remaining close to home in West Kent. Since leaving school aged 16 and starting as an apprentice with Vauxhall, two things have remained constant in his life; his goal to have a great career and his love of Snap-on Tools. Now, he's combined his two passions, by investing in his own Snap-on franchise in Tunbridge Wells and Sevenoaks.
"I guess you could say I'd always admired the Snap-on franchise investment opportunity from afar, having used their tools throughout my career. I'd been friendly with my local franchisee for a number of years when we got to chatting about opportunities in the area. Truth be told, I was more than ready for a new challenge and felt the time was right to be suitably rewarded for my hard work. And, despite launching my franchise during a global pandemic, I'm already so much better off financially than I would have been, had I still been working as a mechanic. Better yet, I've already been recognised on a regional level by Snap-on, having been named 'Newcomer of the Year' for the south Not bad after less than a year as a franchisee!"
Dean was brought up to know the value of good, old-fashioned hard work. As soon as the young car-fanatic finished school, he was straight into the world of full-time employment as an apprentice for British car manufacturer, Vauxhall. After eight years, having successfully gained the required qualifications to spread his wings, Dean would go on to work for other household names, such as the AA, Honda and Audi. But something was missing.
"I loved the work, don't get me wrong, but after all of those years of doing the same job with the same people, it all became a bit too repetitive. For almost two decades, I clocked in and clocked out, putting in the hours and working tirelessly to get the job done. It had been years since I'd found my daily role rewarding and my priorities just seemed to shift.
"At this point, my two sons were well into their teens and I'd spent their entire lives working hard for someone else. My partner, Nadia, and I welcomed our little girl, Poppy, into the world in 2018, and that was the wakeup call I needed. We're a blended family, with five kids – four of which are teenage boys, who seem to take up a lot of space! – living in a rented house. I really wanted to make a change for our future, so that I could afford to buy our family our forever home and really put down roots."
Having used the brand's vast range of tools throughout his career, Dean now considered the Snap-on franchise opportunity in a very real way. He knew that being a part of the global franchise network was bound to provide him with the future prospects that he'd never had access to as a mechanic.
"I did, for a second, consider opening my own automotive garage but there's just so much competition out there that I knew I wouldn't last five seconds. And, although I knew everything there was to know about the automotive trade, what did I really understand about running my own business – paying wages, keeping accounts and marketing? Truthfully – nothing. Snap-on was, by far, the best option for me… and one I was really excited to explore!"
Snap-on is the world's number one professional tool brand. They are the leading global manufacturer and distributor of tools for the professional technician. Franchisees sell the most sought-after tools in the industry and deliver outstanding customer service to technicians up and down the country. Their fantastic business opportunity offers you the chance to be your own boss whilst being supported by an elite team of industry specialists.
Snap-on recognised in Dean the three key personality traits of a successful franchisee – tenacity, approachability and a strong work ethic. These attributes would stand him in good stead as he took to the road. But first, Dean would need to take part in his new franchisee training.
Training starts with ten days of classroom-style training where you will learn how to run a successful Snap-on franchise. Then it's time to collect your own custom-built mobile store and meet the associates who will support you on a daily basis. Once you're out on the road, your one-to-one training continues with your dedicated Franchise Developer who will ride with you for your first five weeks. As part of a six-month intensive onboarding process, you'll then receive a further 31 days of on-van support from a Sales Developer and Business Manager - that's 51 contact days in your first six months!
As fate would have it, Dean launched his new franchise in June 2020, just as the UK was coming out of its first nationwide lockdown. But, with Snap-on behind him, he was off to a flying start.
"The support I received during those first few weeks was invaluable. With that being said, I never once felt that the pandemic would have an adverse impact on my sales, even starting out as a rookie during one of the most financially unstable periods the country has ever seen. Snap-on Tools always has been, and always will be, in demand. In my first month my sales were impressive and the enquiries soon came flooding in. Before long, I really did start to reap the rewards of being part of such an established brand. I'm finally in control of my financial future, so much so, that I'm ready to start booking meeting with mortgage advisors! That certainly wouldn't have been the case had I still been working in the automotive garages."
Like many other franchisees, Dean funded part of his investment using his own savings, relying on the support of Snap-on for the rest. Snap-on is one of the only franchisors in the UK able to offers business loans to qualified buyers to fund the purchase of a franchise through their in-house finance company, Snap-on Finance. This fully regulated finance house eliminates the need for the High Street banks and after all, who better to invest in your franchise with you than your franchisor?
"Even considering the economic situation that the pandemic has caused, I know my investment is worth it. I've seen so many friends and former colleagues facing redundancy in recent months, so it's reassuring to know that my franchise is going to protect me and my family for years to come. Who knows, one day one of my boys - or even Poppy - might step into my shoes! The fact that I now have a business to call my own is something I'll never take for granted. And the best part? I've never once felt undervalued. As a Snap-on franchisee, I finally feel part of something worthwhile and exciting."
If you too are looking for a worthwhile and exciting investment opportunity just click below to find out more about Snap-on Tools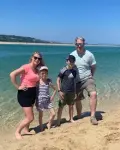 Launched In 2020 and Flying High!
Ben Bottomley invested in his Snap-on franchise in late 2020.
What

Our Franchisees Say

The support you get managing your finances is second to none and, as I'd never owned my own business before, that was invaluable. They even help you fund the franchise – what more could you ask for?"Adam Trowler

I've always wanted two things; my own family and my own business. I'm incredibly proud that I've achieved both by the age of 32! My business is allowing me to build a future for my family whilst enjoying the sense of freedom and pride that comes with being your own boss. It's win-win.David Hogg

"I love owning my Snap-on franchise. I'll never take it for granted that I've had the opportunity to join the most well-known tool brand in the world. I've built a business that has allowed me and my wife to enjoy our lives.Paul Bevington
Why

Choose Us

New franchisees becoming top-performers in year one!

Never just a 'man in a van' – 165 UK support team dedicated to your success

Average franchisee sales of over £7k per week
Related

Franchise Categories
Related

Franchise Types