Launched In 2020 and Flying High!
42-year-old Ben Bottomley invested in his Snap-on franchise in late 2020, after a varied career in auto diagnostics. As a self-confessed workaholic and loyal employee, the benefits of becoming his own boss became apparent the more t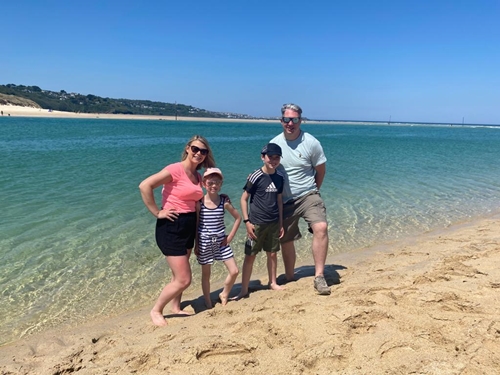 ime he spent earning money for someone else. In the aftermath of the COVID-19 pandemic, the dad of two was made redundant – the way he saw it, this was the perfect time to invest in his own future.
"I realised that I needed to chase my own dreams once and for all. When I saw on Facebook that Snap-on was looking for a franchisee in my area, I jumped at the chance. I've worked in all sorts of roles over the years – as a senior global diagnostics engineer, in product management roles and even in quality control and engineering. The only constant? I was using Snap-on Tools – the best tools in the business. And, as an experienced leader within the automotive trade, I've also always been aware of the franchise opportunity. But, like so many in the industry, decades passed with me working hard to line someone else's pockets before I even thought of doing it for myself. Now, I'm able to combine my experience in the automotive field with my people skills, whilst providing a comfortable lifestyle for my kids."
Snap-on is the world's number one professional tool brand. They are the leading global manufacturer and distributor of tools for the professional technician. Franchisees sell the most sought-after tools in the industry and deliver outstanding customer service to technicians up and down the country. Their fantastic business opportunity offers you the chance to be your own boss whilst being supported by an elite team of industry specialists.
Ben's experience in the automotive field began when he was just 18 years old, enrolling on an apprenticeship in BMW's technical team, before taking a role with Toyota in the early noughties. For the next 15 years, Ben would work for some of the most well-known automotive brands in the world, in both employed and contract positions.
"I'm a real people person so being around other mechanics and diagnostic technicians on a daily basis made the days go quickly. But I never really felt that I found my groove – I spent the best part of two decades changing roles every couple of years just to find a sense of accomplishment in what it was I was doing. Don't get me wrong, I loved the camaraderie, but I constantly felt undervalued and overworked. When I was made redundant in March 2020, it was the wakeup call I needed to invest in my own future, once and for all.
"It was at this point that I saw the Snap-on Facebook ad. If I'm being honest, I can't believe I didn't think of it before! I'm such an advocate for the brand. I know the meaning of an honest day's work and have always wanted to inspire my kids to have the same work ethic that me and my partner, Faye, have. Snap-on was the perfect opportunity for me so, in late June, I put in a call to the franchise recruitment manager, Gemma. By September, I'd signed my agreement and was booked on to franchisee training."
Training starts with ten days of classroom-style training at Snap-on's dedicated UK centre where you will learn how to run a successful Snap-on franchise. Then it's time to collect your own custom-built mobile store and meet the associates who will support you on a daily basis. Once you're out on the road, your one-to-one training continues with your dedicated Franchise Developer who will ride with you for your first five weeks. As part of a six-month intensive onboarding process, you'll then receive a further 31 days of on-van support from a Sales Developer and Business Manager - that's 51 contact days in your first six months!
Having been out of work for a number of months before signing up with Snap-on Ben relied on the financial support offered by the tool giant's affiliate to get his franchise off the ground.
Snap-on is one of the only franchisors in the UK able to offer business loans to qualified buyers to fund the purchase of a franchise through its subsidiary finance company, Snap-on Finance UK Limited. This in-house finance program gives you options the High Street banks may not offer, and after all, who better understands the right financing to help you invest in your franchise than your franchisor?
"If I'm being honest, the financial support from Snap-on has taken a lot of pressure off – I can concentrate all of my efforts on building up the business and paying back the start-up loan as quickly as possible. Having worked in contract positions over the years, I know what it feels like to put yourself under pressure to make ends meet, but I've never once felt that way as a Snap-on franchisee. One of the best things about being a franchisee is that you don't get the feeling of isolation you get as a contractor – I've got the benefits of the camaraderie of the support team and my fellow franchisees, coupled with the autonomy of running my own business."
Launching a franchise in the midst of a global pandemic may be an overwhelming undertaking for some. But for determined dad, Ben, this was a chance to realise a lifelong dream of business ownership that would benefit his family for years to come.
"I'm not scared to get my hands dirty and that's what I did right from day one. I was out on the road towards the end of the second lockdown but never once saw that as a reason to take it easy. You know what they say – go hard or go home. I'm on my van every single morning by 8am at the latest. I've even built a gym in my storage unit so I can fit in a quick workout before my first call of the day. Because of my innate determination, I was reaping the rewards of a successful franchise just months into operations – exceeding my initial weekly sales projection. Long-term, my goal is to take on a second franchise. Mark my words, I'll be there within two years.
"My driving force? My kids. And not just because I want them to have the best holidays, the nice family home and time to enjoy life with me and their mum. I want them growing up with the same work ethic I have. That's something I wear like a badge of honour."
If you too are looking for a worthwhile and exciting investment opportunity, click below to find about more about the Snap-on Tools franchise opportunity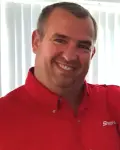 Introducing Dean Giles from Snap-on Tools
Dean Giles knew that being a part of the Snap-on Tools franchise would provide him with future prospects.
What

Our Franchisees Say

The support you get managing your finances is second to none and, as I'd never owned my own business before, that was invaluable. They even help you fund the franchise – what more could you ask for?"Adam Trowler

I've always wanted two things; my own family and my own business. I'm incredibly proud that I've achieved both by the age of 32! My business is allowing me to build a future for my family whilst enjoying the sense of freedom and pride that comes with being your own boss. It's win-win.David Hogg

"I love owning my Snap-on franchise. I'll never take it for granted that I've had the opportunity to join the most well-known tool brand in the world. I've built a business that has allowed me and my wife to enjoy our lives.Paul Bevington
Why

Choose Us

New franchisees becoming top-performers in year one!

Average franchisee sales of over £7k per week

Never just a 'man in a van' – 165 UK support team dedicated to your success
Related

Franchise Categories
Related

Franchise Types