Mr. Electric Achieves Government Accreditation
16th April 2018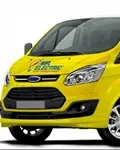 Mr. Electric, the UK's leading electrical franchise brand, is proud to announce that it has been recognised as a Government approved installer of electric car charging points, enabling its network of franchised electrical businesses to now install and manage electrical vehicle car charging points for homes, workplaces and public areas throughout the UK.
As an authorised installer from the Government's Office for Low Emission Vehicles (OLEV) and the increase in demand for electric vehicles, Mr. Electric can now help domestic and commercial customers apply for grants towards the cost of installation, which will help reduce the outlays of installing charging points.
The Government grants are designed to support the wider use of electric and hybrid vehicles, but work can only be carried out by approved installers using products from approved suppliers. For domestic properties, the Electric Vehicle Homecharge Scheme provides up to 75% of the installation cost (up to a total of £500) for charging points, while the Workplace Charging Scheme offers up to £300 per socket (up to a maximum of 20 sockets) for commercial properties.
Mr. Electric is working with the National Inspection Council for Electrical Installation Contracting (NICEIC) to provide an electric vehicle charging training course for all its electricians. This qualification will then provide the required accreditation for them to be able to install the electrical vehicle charging points for customers, as well offering a free site survey, design, installation, registration, monitoring, billing, smart control and maintenance.
One Mr. Electric who is already reaping the benefits of his accreditation is Jeff Longley, Director of Mr Electric Birmingham North. Jeff commented:
"The endorsement we received by OLEV is great news for our business, particularly as we are able to apply for the funding on behalf of our customers and deduct it directly from the overall cost. We are one of the first electrical businesses in the West Midlands to have achieved this accreditation and we are already working with our customers to provide a simple and cost-effective way of installing charging points. While it's still available, we encourage people to take advantage of the funding."
Mr. Electric Cornwall and South Devon is another locally based franchisee whose electricians have also achieved OLEV-accreditation. Director, Stan Barlow added:
"Achieving this accreditation opens up many new opportunities for us as a business, particularly as we are now able to help our customers apply for the available grants. But these grants aren't going to last forever, so it is important that we get this message out to the Cornish & Devon business community now to ensure they benefit from this offer from the Government. We know of many missed opportunities with previous grants when they were available and hope to ensure that our hotel and holiday businesses grab the available financial incentive opportunities. We firmly believe there is a future in green technology and electric vehicles will play a huge part – in fact we are about to invest in an electric vehicle for our own team so they can use it for small service jobs and emergency call outs."
Pierre Jeannes, VP of Operations for Mr Electric, said:
"Electric vehicles are becoming increasingly popular as both consumers and businesses are looking for new ways to reduce rising fuel bills. As a result of this, the demand for electric vehicle charging points is also growing and this has opened up a lucrative new business opportunity for our franchisees - more than 47,000 plug-in cars were registered in 2017 taking the total on the road to 137,000, which is an increase of 94% since 2013. We also have a corporate social responsibility towards the environment, and as we move into the future, we fully support the growing demand for sustainable green transport technology and aim to be at the forefront of this sector. Electric vehicles need charging stations and this where we can help!"
For further information about Mr. Electric franchise opportunities just click below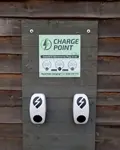 Mr. Electric® and Plug-N-Go Collaborate
26th February 2019
Mr. Electric® and Plug-N-Go collaborate to provide full turnkey funded solution for electric vehicle charging nationwide.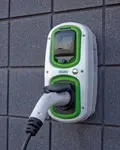 Mr. Electric and Rolec EV Join Forces
27th April 2018
A new collaboration to deliver electric vehicle charging solutions has been announced by Mr. Electric and Rolec EV.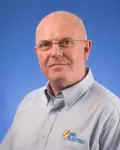 Your Web Leads Did What?!
23rd April 2018
In the last year Mark Ryland has managed to convert his leads into an amazing amount of money.
Why

Choose Us

The leading electrician franchise for ambitious entrepreneurs and trade professionals alike.

Enjoy the strength of a brand that makes it easier to win big commercial contracts, access key accounts and an in-house marketing set up that will increase your sales
Related

Franchise Categories
Related

Franchise Types