InXpress welcomes our 100th franchisee!
24th September 2020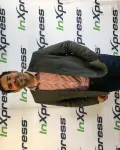 We're really pleased to share some exciting news! Over lockdown, InXpress has continued to grow, and are currently, leading our 100th and 101st franchisees through our training programme.
Throughout our 21 years of franchising, we've had goals and aspirations to grow our franchise network, like many franchisors. Although we have over 380 franchisees worldwide, we are exceptionally proud to have welcomed our 100th franchisee in the UK. For a homegrown brand, which started in the back bedroom of a house in Rochdale, this has given us a sense of pride in our franchise.
InXpress supports their customers, by finding reliable shipping solutions. Having established strong relationships with trusted courier partners, over the last 21 years, we offer you a fully scalable model, you can grow at your own pace. What's more, our franchisees, are fully empowered through our fully IT-enabled system, saving both themselves, and their customers hours of admin.
Matt Strutt – our 100th franchisee – has almost finished his training, which he started alongside Duncan Bird our 101st franchise. "I can't believe how thorough the training programme is," exclaims Matt Strutt, who has just bought InXpress Gatwick. "I thought I already knew everything there was to know about Sales, but the InXpress system is so comprehensive – the InXpress University has really impressed me! I've not only received a refresher course, I've learned new techniques for my new business, and can't wait to start!"
About why he joined InXpress, Matt was – unfortunately – one of those made redundant during Covid. But he's turned this set-back into an opportunity! Like many within our network, although he wanted to run his own business, Matt didn't want to have to forget about his past experiences, to relearn something from scratch. "I have four children. I wanted to make sure they were going to be OK, as well as finding a business I could pick up quickly. My particular strengths are customer service and sales – I love talking to people. InXpress is built on this, which was also a big motivator for me to invest in my own InXpress Franchise."
Whilst we understand the pain people feel about having been made redundant, we are also glad to be in a position to offer people the confidence to pick themselves back up again, with one of our franchises. "I read recently about how life is not a journey, it's a dance. I think too many of us are so focused on our end goals, we forget to enjoy the dance. So although I was made redundant – and it was an incredibly painful time – I've since realised it has made my life better. There is no way I would have taken the step out of a well-paid job, otherwise. It would have been too risky, even though I always wanted to run my own business."
InXpress are, collectively proving the benefit of running a franchise, which speaks volumes to those thinking about making an investment in their own business. "Reaching 100+ UK franchisees is huge milestone for all of us in the network, as it demonstrates the strength of the interest in the brand even during a global pandemic. We're delighted to have Matt and Duncan on board". Jon White, UK Country Manager."
"Realising I am franchisee 100, did give me a lift, and put a smile on my face! The fact we do have 101 franchisees, demonstrates the value of the InXpress Franchise. I have a deep sense of pride about being part of InXpress, but I'm also incredibly jealous of the previous 99 franchisees before me. They have a huge head-start on what is an excellent business opportunity. I wish I'd discovered InXpress sooner!"
Find out more about the InXpress Franchise by clicking below now!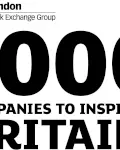 InXpress is one of 1000 Companies to Inspire Britain
24th November 2020
With SMEs accounting for around 99% of the UK's business population, being listed as one of 1,000 companies inspiring Britain, is a huge achievement.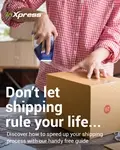 InXpress Experts in E-Commerce
10th March 2020
InXpress support franchisees with new business productivity guide.
What

Our Franchisees Say

I've known about franchising for quite a while and I'm reassured by the fact that 95% of franchisees are still in business after 5 years. New businesses often fail before the initial five years.Bill Carter, Liverpool franchisee since 2008

I chose to franchise with InXpress because it's like someone's got their arm around you. I also liked the fact that you didn't need a lot to run the business. You can run it from home, an office or anywhere in the world as long as you've got an internet connection.Kully Sahota, Peterborough franchisee since October 2012

InXpress gives you a business concept and plan that you can run with. All you need is the right work ethic to deliver and make the business successful. There's a model in place so you don't have to reinvent the wheel – that was the biggest attraction for me.Lendy Mazur, Salisbury franchisee since February 2013
Why

Choose Us

No inventory, no warehousing, minimum overheads

Low entry cost

High income potential
Related

Franchise Categories
Related

Franchise Types