Ovenclean Business Opportunity
Mobile Cooker Cleaning Franchise
The Ovenclean Business is a Mobile Cooker Cleaning Franchise. The company was launched in 1992. It is the original and one of the most successful oven cleaning businesses in the UK. With over 20 years' experience of successfully franchising, the Ovenclean franchise model is proven, tried and tested.
The benefits of an Ovenclean Business: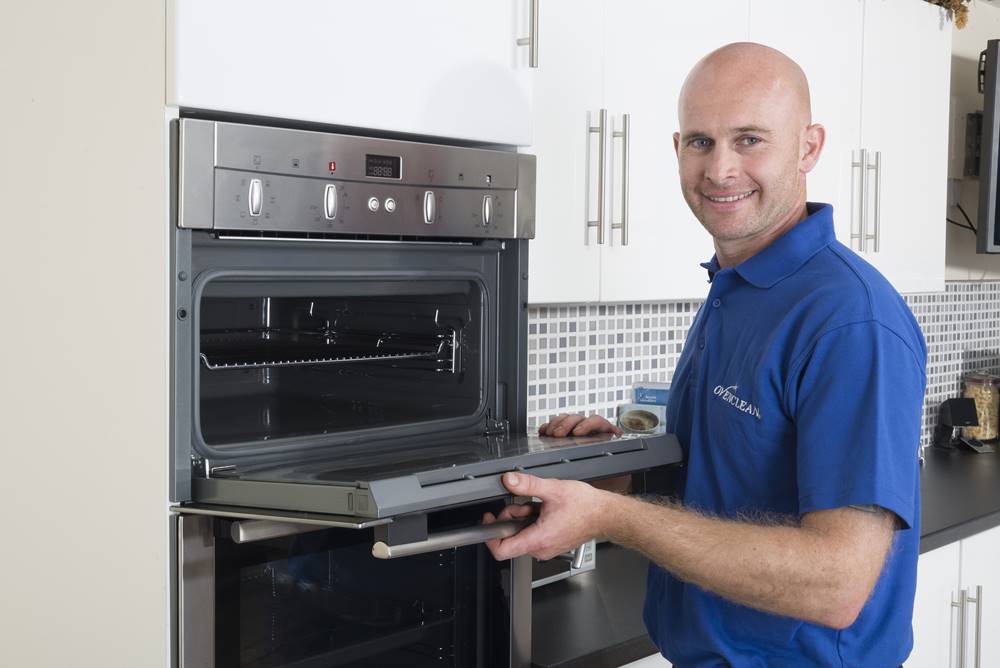 Ovenclean provides a professional domestic cleaning service to a massive marketplace of over 26 million households nationwide. The benefit of their business model is its simplicity: it is straightforward to manage, easy to learn and can deliver high profitability.
Franchise owners benefit from a high repeat custom and great job satisfaction. With this franchise opportunity you can take control of your career and your life with low overheads and flexibility to dictate working hours to suit your lifestyle and business aspirations.
Start your own successful Ovenclean Business:
Instant cashflow and job satisfaction from a customer facing business
Regular, repeat business from a loyal customer base
Unlimited earnings with the potential to earn more than £1,000pw
Flexible working hours to suit your ambitions and lifestyle
Proven demand from a massive, virtually untapped marketplace
Ongoing franchise, marketing and development support from a dedicated team
Unique cleaning system and products exclusive to Ovenclean
Comprehensive training course and business mentor
Professional and organised launch to help you earn money from day one
Flexibility to expand to multi-van management operation
National marketing campaigns including extensive online marketing and support
Recognised member of the British Franchise Association
Is the Ovenclean Franchise for you?
Over the years Ovenclean has trained, developed and supported franchise owners from all walks of life, with varying backgrounds, work histories and business ambitions.
Franchise owners benefit from retaining control over their work/life balance, whilst also delivering the potential to earn over £1,000 per week, with expansion options to develop into management franchise operations.
Hear from existing franchise owners…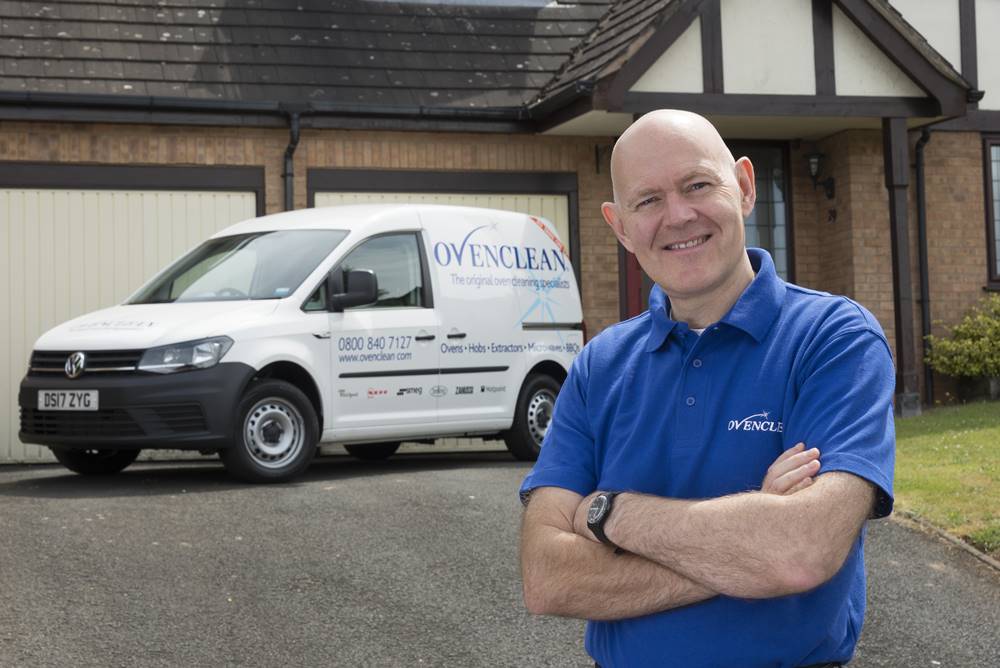 After leaving his job in highway maintenance, Owen Rowlands decided he wanted to run his own business and ultimately choose an Ovenclean franchise. Two years on, he can hardly believe the success he has achieved and says it's been an amazing experience.
"Demand for oven cleaning has been high from the start and business is really good," he confirms. "Every month turnover gets better and better, which is exactly as Ovenclean told me it would be." Owen continues. "Although I'm really busy in my original territory, the response has been so positive that I have taken the plunge and invested in an adjacent, second territory - now I'm rushed off my feet!"
Less than two years in, Owen has completed well over 1000 cleans, but that's just the beginning according to ambitious Owen. With a diary full of appointments, and some big plans in prospect, he is looking forward to another year of growth. "It's been a wonderful two years, I've been thrilled by how well it's gone – I can't wait to see what this year brings!"
"I wanted a complete change of direction; I wouldn't change my life now for the world"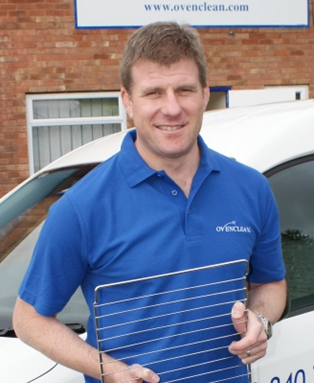 After twice being made redundant, former purchaser for an automotive company, John Hicks, launched his Ovenclean business in October 2012 and confirms his life has been transformed by Ovenclean and says he's not looked back since.
"I love the flexibility and independence of being my own boss, I've never been short of work and, without a shadow of a doubt, I'm much happier than before. I no longer felt secure in my job, so took matters into my own hands and regained control over my life."
"I looked at different opportunities with an open mind," he explains. "All I knew was that I wanted a complete change of direction. When I met the Ovenclean team I found them to be highly professional and very friendly, and the business model was compelling too – after all, everyone has an oven and nobody likes the chore of cleaning it!"
Want to find out more?
Whether you are looking to try something new, fancy a career change or just want to take control of your life by becoming your own boss, Ovenclean's proven business model and unrivalled support structure could help you on your way.
Find out more about the Ovenclean Business, the rapidly expanding Mobile Cooker Cleaning Franchise. Click below now!