Phil Taylor
Five years ago, Phil Taylor finally decided to leave the printing industry and pursue his long-held dream of being a business owner. He accelerated his business from day one, and now with a loyal customer base, a second territory, and further planned expansion, Phil has no intention of slowing down.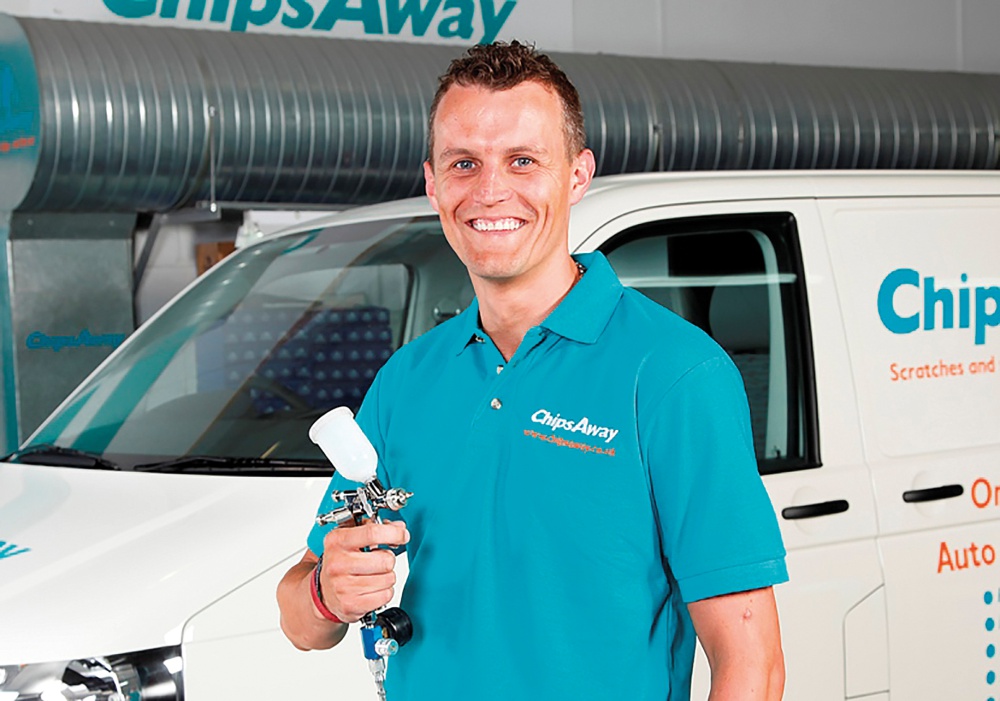 "I'd been thinking about buying a franchise for years, I thought the proven business model would make it easier to succeed. When I'd finally saved enough, I immediately began searching for a business that was right for me.
The ChipsAway opportunity stood out due to the fact that the brand is already very strong." Phil attended a ChipsAway open day and was bowled over by the professionalism of the head office team, and the support from the other franchisees. "For me, the franchise represents brilliant value for money. It was an absolute no brainer!"
During his time in the printing industry, Phil was working long hours, and often night shifts.
"My job meant that I was often away during the daytime and wasn't really able to lead a normal life," he explains. "But now that has changed dramatically. I have time for the important things – like taking my son to school in the morning."
Part of the appeal of ChipsAway was the opportunity to meet new people, and build real relationships with my customers. Previously, I had no interaction with the customers, as I was often stuck in the back office, but it's a great feeling seeing client satisfaction first hand!"
As his success continues and his customer base grows, Phil is looking forward to expanding his business. "For the first 5 years of my ChipsAway journey it was just me in the van. When I renewed my contract at my 5-year anniversary, I decided it was time to take on a second territory, and my first employee to help manage the increase in work. This was definitely the right route for me. I've seen steady growth each year, and plan to keep going!"
Phil has plans to invest in a ChipsAway Car Care Centre, a fixed-based workshop which allows franchisees to take on more work, and complete more complex repairs. "I definitely want to go down the Car Care Centre route. Speaking to other franchisees who have done it, and seeing their success has motivated me to start preparing for the change.
Working for myself is so much more rewarding than working for an employer. I love having my destiny in my own hands. It's the little things like finishing early on a Friday or having the afternoon off to play golf. The harder I work, the bigger the benefits, the only person I'm dependent on now is me – thanks to ChipsAway!
Franchising isn't for everyone, you need to be willing to put in a lot of hard work, but nothing comes easy. I think what I'm most proud of is building my reputation locally. I love working within my local community, having lots of lovely customers, and a healthy, growing business. I don't have any regrets about joining the franchise, I'm still enjoying it every day!
Find out how you can start your own ChipsAway Franchise by clicking below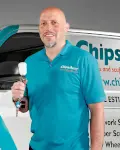 Richard Dexter
Richard Dexter joined ChipsAway as he needed a new challenge and a change in his work-life balance.
What

Our Franchisees Say

I'm absolutely thrilled with the way my business is going. I wanted something flexible, that was not massively expensive and which had the potential for growth. ChipsAway fit the bill and has proved to be everything I'd hoped for. 'It does what it says on the tin', and if you follow the business model you can't go wrong!Andy Cornell, franchisee since 2011

I could see the flexibility of ChipsAway's business model would work for me. Working for myself as a franchisee is a world away from my life before.Neil Dobson, franchisee since 2013
Why

Choose Us

Fantastic Earnings - Potential Rewards for franchisees are unlimited

Regular National Advertising - ChipsAway have successfully built higher brand awareness through their extensive TV campaigns, SEO, PPC, and innovative online and offline marketing

Expert Knowledge - ChipsAway's proven business model is tried and tested. Working with ChipsAway gives you easy access to a wealth of advice and support.
Related

Franchise Categories
Related

Franchise Types