Wilkins Chimney Sweep celebrates most successful month since records began!
30th November 2020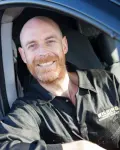 Wilkins Chimney Sweep has recorded its most successful month of sweeping and income since records began.
Bosses at the franchise operation are putting the boom in figures down to people spending more time in their homes during lockdown, using their fires more and having new wood burning stoves installed.
The franchise, part of Darren Taylor's 'Taylor Made Franchising' group, currently has 15 franchisees operating over 18 territories across the country. Franchisees sweep chimneys and fit cages caps and cowls to the chimneys of commercial and domestic properties across the UK.
Newly processed end of month reports shows that income for all franchisees combined in October 2020 was £207,328 up from £174,746 for the same time in 2019 (18.5% increase). This was also the first-time income for the franchise had gone above £200,000 in a calendar month.
The actual number of chimneys swept rose as well from 3,245 in October 2019 to 3,765 in October 2020 (16% increase).
General manager Richard Bryan, himself a former Wilkins Chimney Sweep franchisee, said,
'It is fantastic to see the network doing so well; the lads have all worked really hard this season and these results show that. The effort we put in to ensuring that our sweeps have been working safely throughout the coronavirus epidemic has clearly paid dividends. We knew things were looking good when our latest franchisee to join us during lockdown carried out £6,000 worth of sweeps in his opening month and we're delighted that success has been replicated across the network.'
He continued,
'As sweeps and as a franchise we are often asked, 'do people still really use chimney sweeps?' These figures confirm what we've always said, yes, they do and now more than ever. Customers in 2020 know how important it is to get their chimney swept regularly to keep their homes and families safe and our franchisees are doing a fantastic job providing that safety service ,whilst also building successful, profitable businesses for themselves.'
Because many insurers require homeowners to produce a valid certificate of sweeping before any claims for damage caused by fire will be considered, Wilkins' customers are emailed their certificate via bespoke software 'ProSweep', immediately following the sweep.
Franchisor Darren Taylor, owner of Taylor Made Franchising who purchased Wilkins Chimney Sweep in January 2018 said,
'This really is great news and we send our heartiest congratulations to each and every Wilkins franchisee on what has been an outstanding month. Despite the pandemic the British public have recognised the need to use a reputable, professional chimney sweep and we are delighted that they chose Wilkins Chimney Sweeps.
He continued,
'Each of our sweeps is fully versed in working in a Covid-safe way, allowing them to get on with their sweeps whilst keeping their customers safe. Feedback and recommendation from customers is vital in this business, so we're delighted that our Trustpilot reviews show a 97% 'Excellent' score. We thank all our customers for taking the time to add their reviews and for their kind comments.'
Taylor went on,
'We are still actively recruiting for more franchisees to join Wilkins Chimney Sweep. Training for new sweeps will begin in early 2021.'
Find out more about the Wilkins Chimney Sweep Franchise by clicking below now!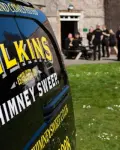 Wilkins Chimney Sweep Celebrates
19th October 2021
Wilkins Chimney Sweep celebrates 10 years as a franchise with a commemorative eBook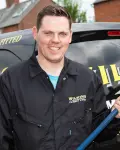 Business booms for Wilkins Chimney Sweep with new franchise sales and territory expansions across the network
19th April 2021
Existing Wilkins Chimney Sweep franchisee, Adrian Steel, is taking his total number of territories up to seven!
What

Our Franchisees Say

I liked the idea of working for myself doing something more hands on than I had been used to as an ex-surveyor. Franchising gave me professional backup, training and an established name to use.

WILKINS CHIMNEY SWEEP have been very supportive in providing both practical training, and also advice on how to run a business with accounting and tax information.
Why

Choose Us

Annual repeat business with excellent cash flow!

We are the only bfa accredited chimney sweeping franchise

Build a sustainable, ethical, saleable and scalable business
Related

Franchise Categories
Related

Franchise Types