OSCAR Pet Foods Franchise For Sale in Berkshire
Berkshire
14th May 2019
BUSINESS FOR SALE – Berkshire
This is a franchise business operating under the OSCAR Pet Foods banner. Established in the 1990s and with over 100 franchisees throughout the UK, OSCAR is very experienced in training and supporting its franchisees.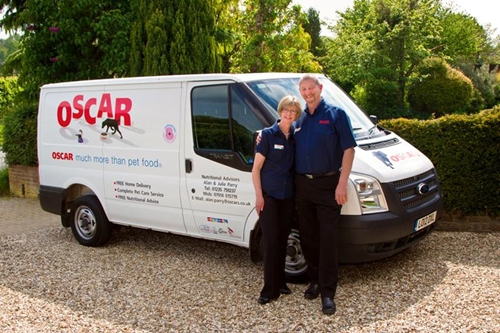 OSCAR is pleased to introduce an existing successful pet food business opportunity for sale in Berkshire. It's an area that boasts a high volume of customers who are eager to continue with the personal service that has been established over the last 5 years.
Working from home, OSCAR provides a pet care service that covers a wide range of benefits to pet owners, from British-made nutritious pet food, a comprehensive range of accessories and healthcare products to advice in nutrition and behaviour.
The current franchisees are now ready to retire. Having generated a successful business, it's an ideal opportunity for someone with the same passion to continue the service in an area with great potential for expansion.
Benefits of a resale:
Established customer base
Exclusive territory
A strong brand
Tried and tested system
Franchisee benefits:
Comprehensive training by experts in their field
A formal nutritional qualification – specific to OSCAR
Options available for vehicle livery
Corporate clothing and equipment
OSCAR show marquee
Good selection of marketing materials
Online access to:
Marketing tools
PR system
Discussion forum to network online
Personal customer communication system
Complete accounting package
Detailed franchise reference manual
E-commerce/customer communications
Brief Potential
"We've built up a thriving business, but it's not done yet. There's scope for much more growth. New customers and leads could be acquired through marketing activities such as social media, shows and events, new markets, branded website, affiliations, local advertising, networking, customer referrals, the main Oscar website and other franchisees. And these are just some of the areas that could prove fruitful."
Our Oscar Pet Foods franchise covers an unusually large territory that includes parts of West Berkshire, East Wiltshire and North Hampshire. The area extends from Pewsey to Kingsclere, and from West Ilsley down to Andover, and includes Newbury, Kintbury, Hungerford, Highclere, Theale, the Woodhay."
Asking Price: £35,000 (Open to offers)
Turnover : £78,435
Customer benefits:
Dedicated reliable delivery service
Personal and convenient free home delivery
Easy payment system
Extensive range of products:
High quality pet foods
Best quality ingredients, vitamins and minerals
Comprehensive selection of accessories, treats and healthcare products
Honest label policy – 100% quality assurance
Free advice from experts:
Nutrition
Behaviour
Veterinary support
As each business grows from strength to strength the OSCAR system is satisfying more and more customers.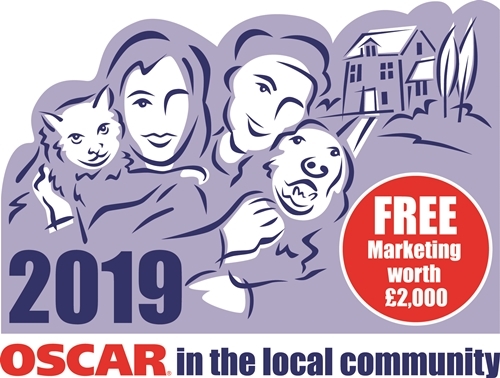 As we embark on another year, OSCAR is giving away £2,000's worth of marketing via local and social media platforms. The opportunities are endless, but to kickstart your new business with a combination of outlets will be a great opening for your launch date.

To be at the forefront of your local business, you will be looking to provide a committed service direct to the front doors of your community. Reliability with the personal touch creates a bond between you and your customer, ensuring you can offer a valued contribution to your neighbourhood.
OSCAR is offering you:
A personal website promoting your business in your locality
Social media – Facebook locations to provide fun and interactive content to customers
Online listings – creating local listings to promote your business to the community
Google my Business – making it easier for pet owners to find you and your business
As market leaders in pet food home delivery OSCAR has full membership of the British Franchise Association and the Pet Food Manufacturers' Association.
Full details are available if you want to investigate this resale further. Click the button below and OSCAR will be in touch!
Enquire About This Resale
Other

Resale OpportunitiesOSCAR Pet Foods Franchise For Sale in North Nottinghamshire listed on 10th January 2019OSCAR Pet Foods Franchise For Sale in the Norfolk Broads listed on 10th January 2019OSCAR Pet Foods Franchise For Sale in York listed on 10th January 2019OSCAR Pet Foods Franchise For Sale in Dorset listed on 10th January 2019OSCAR Pet Foods Franchise For Sale in Glastonbury listed on 10th January 2019OSCAR Pet Foods Franchise For Sale in Stroud, Gloucester & Forest of Dean listed on 14th March 2019OSCAR Pet Foods Franchise For Sale in Portglenone, County Antrim listed on 19th March 2019OSCAR Pet Foods Franchise For Sale in Lymington listed on 30th May 2019