EV Charger Installation Business
Run your own van-based EV Charger Installation Business within your local territory.
Due to their success, rechrg.net are now looking to expand their successful EV Charger Installation Business across the UK. With electric vehicles becoming the way forward to a carbon-neutral world, rechrg.net was conceived to facilitate the installation and operation of a national infrastructure delivered through a national network of local installers.
rechrg.net are a quality assured business with ISO9001 certification to ensure every customer benefits from the same high standard. In addition to the quality standard, they have achieved ISO14001 which is the environmental certificate to illustrate that they operate their business in an environmentally sustainable way.
As a rechrg.net Franchisee you can join a business that is committed to enabling access to emerging technologies for individuals and businesses across the UK, empowering their desire for a better planet for future generations,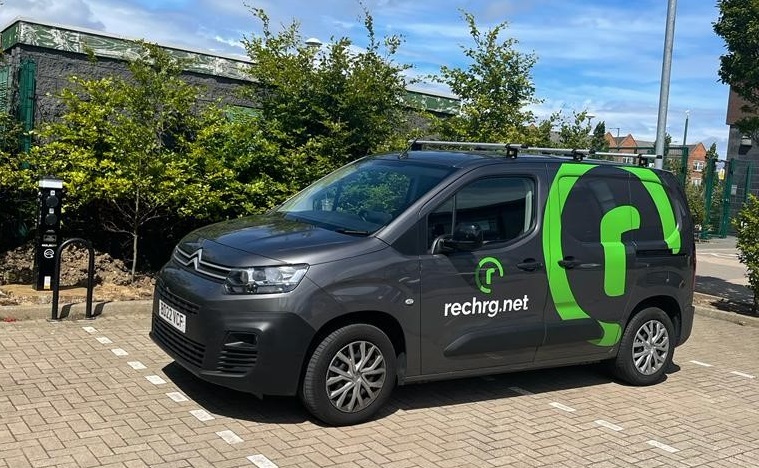 The rechrg.net Franchise Opportunity:
rechrg.net Franchisees offer a whole market of EV Charging products and install these to the highest standards.
Franchisees will provide the installation of electric car chargers for both the domestic and commercial sectors. rechrg.net have good trade relationships and will provide you with a good level of marketing and lead generation enabling you to start earning straight away.
With a rechrg.net Franchise, the franchisors will help you start, build, develop and scale up the Electric Car Charger Installation Business enabling you to earn a substantial income.
There are two options available to run your Electric Car Charger Installation Business:
rechrg.net Franchise Installer:
If you decide to run your own van-based business you must hold an 18th Edition & Electrically biased NVQ level 3 Certificate or hold an ECS Gold card and C&G 2391 Testing and inspection or equivalent.
2921-31 Level 3 Electric Vehicle Charging would be helpful, however rechrg.net can provide you with the necessary training.
Further income streams can be introduced by offering further products such as solar, battery storage and heat pump installation providing you with the opportunity to grow and expand into other green energy solutions.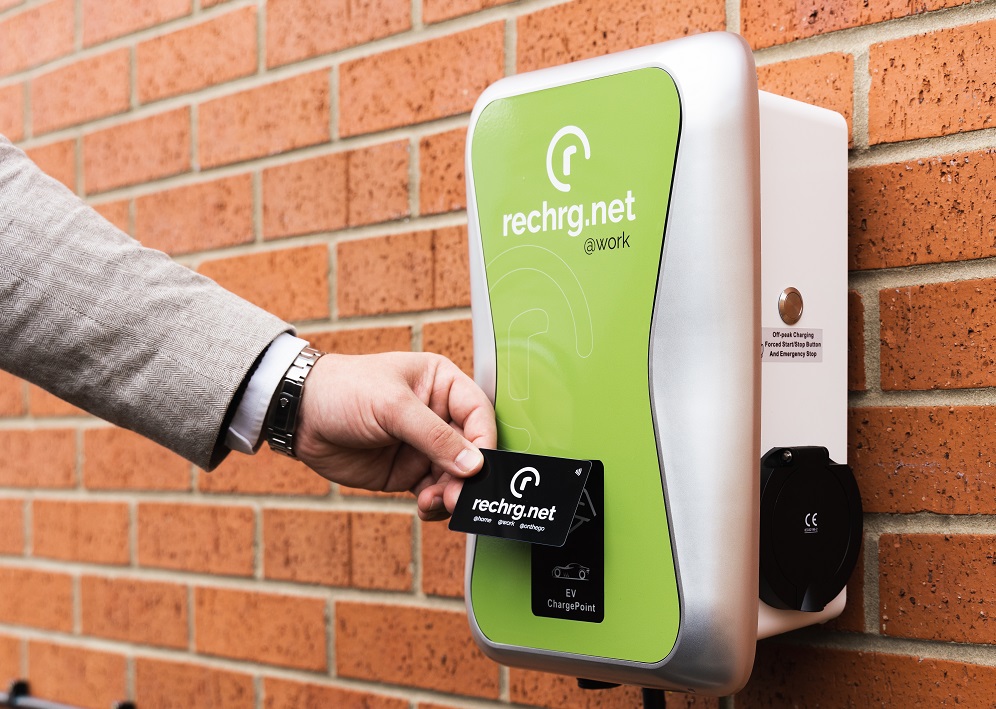 Management Franchise:
A Management Franchise will enable you to employ installers and concentrate on building your business. You will need to have good sales, leadership and management experience.
rechrg.net will help you find qualified installers and provide you with all the training and support you require to build your business.
The Investment:
The franchise fee to run your own reghrg.net Electric Car Charger Installation Business is just £9,999+VAT. However you will require further investment of approximately £12,500 to cover the rental of a van, equipment and stock which will be supplied by rechrg.net.
For a rechrg.net Management Franchise you will need an investment of at least £35,000 (funding options available) to cover the leasing of vans and employment of installers.
Find out more about the rechrg.net Franchise and running your own EV Charger Installation Business.
Click below now!