What questions should you ask a franchisor?
There are lots of websites and books which list the ideal questions to ask a franchisor before you invest your hard earned savings into a new business. However why not hear from a franchisor himself about what sort of questions you should consider.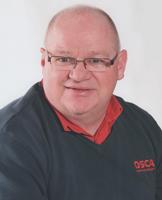 Simon Bartholomew is the Franchise Director of Oscar Pet Foods. With 30 years' experience in and around the franchise industry, including time spent as a franchisee and Chairman of the British Franchise Association.
The OSCAR Pet Foods Franchise is a nationwide Van-based Pet Food Delivery Business which, since 1990, has been manufacturing a range of quality pet food. In 1993 the first franchise was established and the franchise has continued with overwhelming success.
Hear, Simon talks about what a franchisor is looking for within franchisees and what questions you should ask a franchisor.

Have a clear idea
I believe it is far more important for you as a prospective franchisee to have a clear idea of what you are trying to find out before deciding on the exact questions.
Obviously you will want to know some of the basics, such as:
How much does the franchise cost?
How many business failures has the network experienced?
How many franchisees are in the network?
But there are a lot of other areas to research as well.
What's important?
Once you have choosen your franchise to invest in you will be looking to build a strong working relationship with the franchisor, probably for at least ten years, so understanding who they are, their guiding principlees and what their motivations are is important.
The concept of the business is easy to fall in love with when reading through the prospectus, seeing all the positives and the great future you could have – but this will only come to reality if you are able to work closely with the franchisor and their network, so plan your research carefully and know what you want to discover.
To increase your attractiveness as a franchisee franchisors will expect you to ask the right questions and to show that you really want to get behind the sales talk. Franchisors are looking for dedicated professional people that clearly understand why they are investing in a business.
Use questions that get to the heart of the business not just ones about how successful franchisees are and what do they have to do. Try and understand the business, the business leaders, the skills required and how the franchisor asses the right people.
The Research
You may wish to consider these categories to carry out your research when looking for the right franchise:
1. The Business
First, look for expertise and experience in the services or core products offered by the franchisees.
Second, understanding why the business uses the franchise model is one of the best ways of understanding the levels of support you will receive once you have joined a network.
You should be able to determine that the franchisor's profitability comes from the success of its franchisees – NOT from selling franchises – and that they are passionate about their franchisees' success.
Third, check whether the long-term plans of the business concept are in line with building a strong network for the length of time you plan to be in the business.
How and when was the business formed?



When and why did you start franchising?



Where does the business plan to be in five or 10 years
2. The Business Leaders
You will need to ensure that your chosen franchisor has a team that can support you in building a succesful business.
Is there a training team in place?



Are the leadership able to support you in the field once your business is underway?



Does the leadership team include experts in the core business and franchise professionals?
3. Network Co-operation and Franchise Consultation
Being in business for yourself but not on your own is one of the most important advantages of starting a franchise business.
You will need to understand how existing franchisees work together and if they have any input into the campany's future stratergy.

What incentives do you run to encourage friendly rivalry amongst franchisees?


How often do you encourage the network to get together to share good practice?


Do you have an advisory council?
4. Finding the Right Franchisees
Franchisors need to ensure that the franchisee that buys into the neighbouring teerritory will be a strong business professional.
It is important to know if a franchisor turns down some applicants; they should be able to assess whether you are suitable and give you the right guidance if they think you are not.
How do you assess who the right franchisees are?
5. The Training
Understanding how the franchisor will determine your training needs and styles is an important part of your research; you will also want to determine to what extent the training plan will be personalised to your needs.
Franchisees joining a network have very different backgrounds and experiences, which means that the training needs for each individual new franchisee can be different.
You may also want to know if the training involves time with experienced franchisees that have been through the experiences you are about to have.
What happens if I need further training and what costs would be involved?


What training will I receive?


Who will do my training?
6. Franchise Agreements
Franchise agreements are for a fixed term. You will want to understand the implications of reaching the end of this term. How many terms does the franchisor encourage the franchisee to serve and, what are the processes and your rights for signing a new term? How does the franchisor support the franchisee to renew or to exit the franchise?
How many terms will I be allowed to run the franchise?


What are the terms of renewing for a second term?


What are the costs involved in renewing the franchise?
7. Leaving the franchise
There will come a time when you will want to exit the franchise business. This may be via a sale or you may want to pass the business onto a member of your family.
Franchisors understand this and should welcome a prospective franchisee wanting to discuss future exit routes. To a franchisor, this will show you have the ability to plan for the future and show them that you are looking to build a long-term business and understand the potential to increase your asset value.
What are the costs involved in selling the franchise when it is time to exit?


How many of your franchisees successfully sell their business?


What assistance do you give to help your franchisees sell?
Remember that the questions you ask are a part of the assessment process and a franchisor will be considering the questions you ask of them and how much thought you have put into them.
When carrying out your research make a list of example questions but make sure that you make the questions your own and have a clear plan as to what you are trying to find out.
Any franchise is a big investment in you and your family's future, you will need to be able to work hard and enjoy the business you start for a number of years before you realise the full potential of the business. Take time to do the ground work, ask hard questions. An ethical franchisor will not only welcome those questions and the conversations they open up but will think more highly of you for them.
Find out more about the Oscar Pet Foods Franchise here or use our search tool to help you find the right franchise for you!

Sole Operator franchises you might be interested in..