A Chimney Sweep Business is more profitable than you may think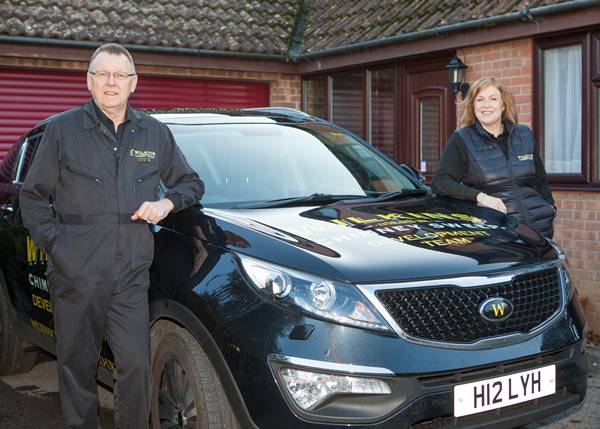 The Wilkins Chimney Sweep Franchise multi-award winning business model appeals to professionals looking to take control of their future by developing their own local van based Chimney Cleaning Business.
Hear from Peter and Louise Harris who are the owners of Wilkins Chimney Sweep Limited.
Peter and Louise talk about how they decided to franchise their successful chimney sweeping business, their future plans and how you can be part of this expanding franchise.
What made you decide to launch Wilkins Chimney Sweep?
We had a chimney sweeping business that was very successful in West Berkshire and wanted to expand into other areas. Peter was very aware that there was a demand for good quality sweeps in other parts of the country but didn't want to manage employees at a distance!
In 2006 we went to a franchise exhibition and bought a franchise… Being a franchisee was a valuable lesson for both of us.
We took a lot of advice about setting up the franchise model and ultimately chose to work with Clive Sawyer of Business Options, a bfa accredited franchise consultant who worked with us to formulate the business model to ensure our franchisees receive the best training and support.
What are your plans for the franchise over the next few years?
We have a 'slow' growth plan compared to many franchises, with a maximum expected growth of 5 franchisees each year over the next few years; this suits us as we can make sure that each franchisee gets full individual attention.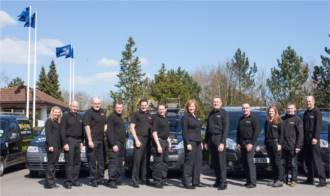 We try to continuously innovate and this year will introduce an upgrade to our CRM system that gives better access for franchisees (and their employees) whilst on the road – and enhances the customer experience.
We plan to have around 30 franchisees within 5 years. Some franchisors might view this as slow growth; however we want to ensure that we have a well-trained, happy and profitable team.
Our recruitment process allows us to select people who really want to work towards building a successful business - in chimney sweeping. We're prepared to work with them to achieve their goals.
What are the key attributes you look for in new franchisees?
Since our franchisees are working in customer homes, and we expect to go back every year, the franchisees need be friendly and personable – customers will look forward to their next visit! Franchisees need practical skills, some computer skills, and an aptitude and drive for business.
We spend time getting to know prospective franchisees and try to understand their motivation for joining a franchise. We are understandably selective of the people who we work with, and protective of our brand; especially important as we are delivering a safety service to people in their homes.
Initially franchisees are expected to get their hands dirty and deliver the service as an owner/operator. If they grow the business successfully they can take on an employee in a second van and reduce their sweeping involvement or drive more business and develop a management franchise.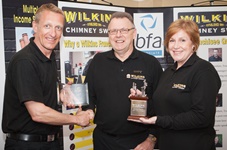 We also want people who understand that there is a process to follow. We encourage people to 'think outside the box' but only once they have delivered the full model because only then will they truly understand what the business can deliver.
Our Franchisee of the Year in 2016, Richard Bryan, is someone who carefully follows the model and was able to develop a local offering of gull cages to complement his service. We really like that he does things the right way but still thinks about developing his service offering further!
How does Wilkins support franchisees when they start their new business venture?
Support is given in a large number of ways – structured and unstructured. When a franchisee is first launched after training we speak daily on the phone (as much as is reasonable!) and there is an in territory visit within 4 weeks. Being at the end of a phone is critical at all stages and we are available 'around the clock' as necessary. The franchisee is also able to come back for any training he feels he might need – we are keen to make sure each franchisee feels confident to deliver the service and run the business as quickly as possible.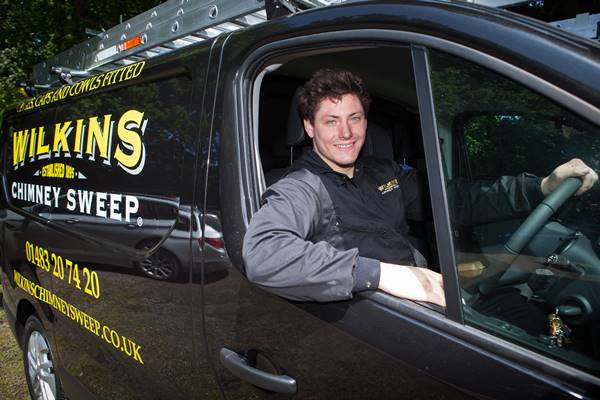 Further support is given at quarterly regional meetings, which offer the franchisees face to face contact with us and their fellow franchisees to discuss any topics relating to the business.
We tend to focus on practical sweeping tips and marketing plans as well as keeping the team up to date with news.
We send regular emails but most of the guys like to discuss matters in person – usually by phone.
We also hold an annual conference where we share best practice and focus on the topics of the moment – with really varied subjects. We invite guest speakers and present the Franchisee of the Year Award at the event.
Our marketing support programme won an award in 2014 and we're very proud of the range of marketing options that the franchisees have – there is always something they can do to boost sales and if they follow the plan they see the results. We're open to creating collateral and sharing it with the team when we know it works.
There are opportunities for ongoing training that include practical skills or perhaps an aspect of marketing depending on what might be required.
And 'finally' we conduct an annual sweeping skills assessment and a business review meeting – this is usually held in territory with one or both of the directors and gives the franchisee the opportunity to examine their business and make plans for future growth.
We are flexible in terms of the support we offer – we want to work for our franchisees to ensure that they can be the best that they can be. Sometimes we're just an ear on the telephone right through to getting in the car and rolling up our sleeves – and everything in between.
What are the the main benefits of joining a franchise rather than starting up a business alone?
Franchisees typically join us as they can see that our training is extensive and they hit the ground running. One of our franchisees had a successful business previously and said that he felt he had definitely been able to grow his business far quicker through us than going it alone, a sentiment echoed throughout the franchise.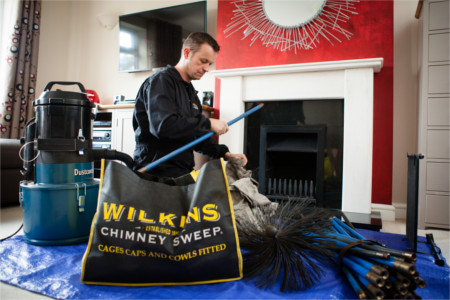 Undoubtedly franchisees join us because they can see, in common with some other franchises, that the core business started many years ago, it has successfully traded and made mistakes along the way.
The franchisees can learn from this, benefit from the positives and not make the same mistakes thus avoiding the pitfalls usually associated with new business start-ups.
We are experienced in the promotion of new franchisees and can guide them how best to raise awareness and recognition quickly in their local areas. Franchisees really like the branding and are impressed that around 5% of the business is generated directly from our vehicles.
A further reason for joining us is the 'collaborative' approach - having colleagues pays dividends when ordering supplies (at the least we share the delivery costs!) but just having colleagues to chat things through with really makes a difference to the franchisees who mostly by themselves. It's the over-used but very true 'work for yourself, not by yourself'.
We believe that we may now hold the biggest database of fire users in the UK – our guys quickly become very experienced and take pride in a professional and commercial approach to the business.
They're building a business utilising 'best practice' in the delivery and organisation of their business. Franchisees keep accurate records so that, when the time comes, it makes impressive reading for any prospective purchasers when franchisees are ready to retire and sell the business.
Choose your own hours, take holidays and plan your own working week!
One of our franchisees joined us solely to build a business to sell on. It may surprise people that this is rarely the case – people believe that working for yourself is a lifestyle choice and that they are joining a lifestyle business. This is necessarily not the case.
Our guys work hard in the winter season and pretty extensively for the rest of the year but there is a 'lifestyle' in that franchisees can choose their hours, take holidays to suit them and plan their own working week. This particular franchisee works as hard as he possibly can - his presence at the top of every league table this year shows what can be achieved if you're willing to drive business, working hard and smart!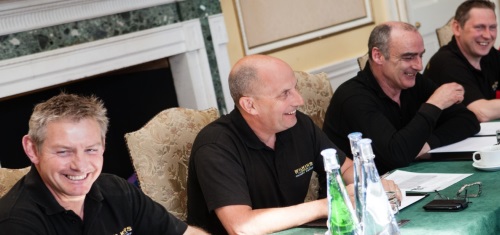 Delivering 'full effort' is key – there are some who pick and choose marketing that suits them but for the most part they avail themselves of the extensive marketing opportunities available.
Our newest trading franchisee is Jon McDougall who bought the Newbury trading business – he is the first franchisee to buy an existing business. He has a full time employee (so two vans on the road) plus Peter, the Managing Director of the franchise, who will work for him in the busy season. This territory shows what is possible in terms of growing the business. Since the current franchisees are all four or less years into their business we don't have any other franchisee with employees yet but anticipate that one or two will take on an employee during the next twelve months.
Find out more about the Wilkins Chimney Sweep Franchise here or use our Search Tool
to find the right franchise for you!
Business To Consumer franchises you might be interested in..